The Fourth of July is right around the corner and temperatures are rising. Hot summer days just scream for ice cream and other cool refreshments. DTLA offers some tasty ways to get your chill thrill – from classic ice cream to European-style gelato, cold brewed coffee, iced lattes, soft serves, and other tempting treats. Many purveyors also offer vegan and gluten-free options. Here's the scoop.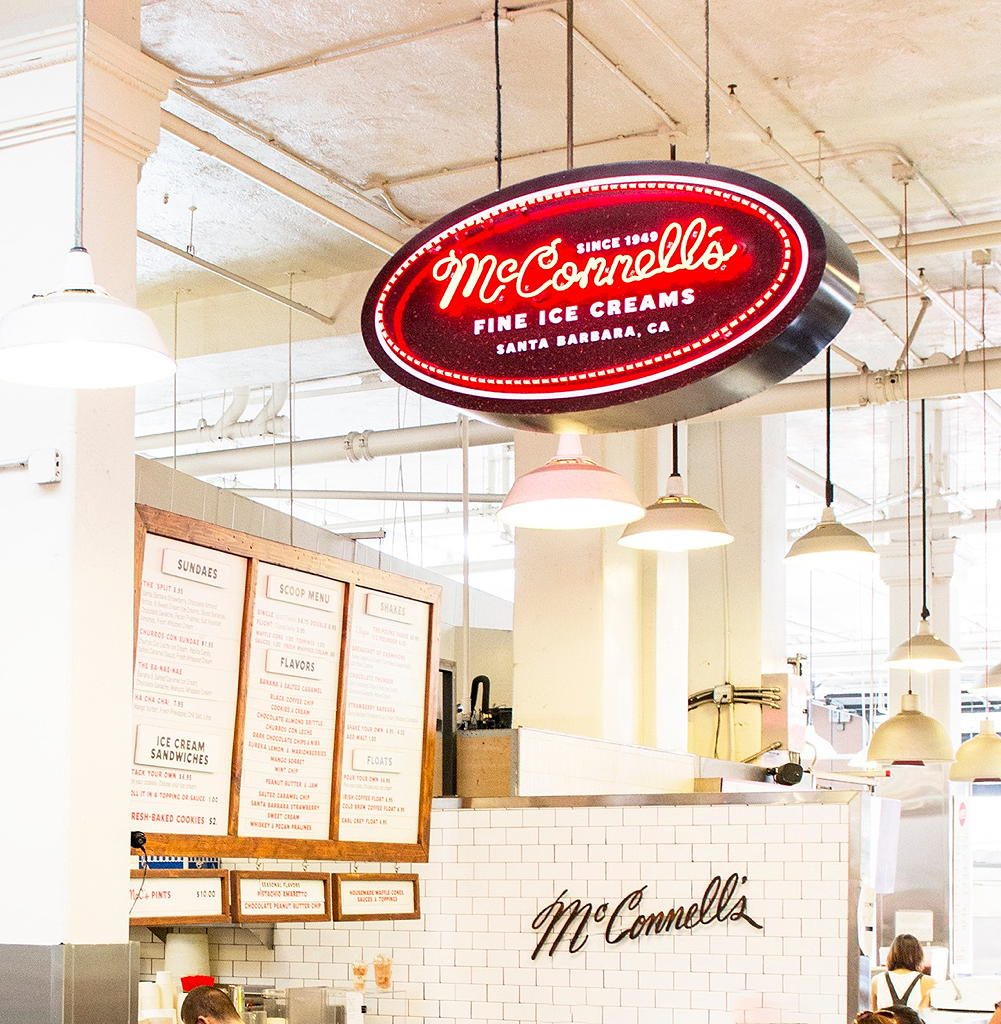 McConnell's Grand Central Market 317 S Broadway Los Angeles, CA 90013
For 70 years, McConnell's has been making dense and pure-flavored ice creams, with smooth, consistent texture and a rich, velvety mouth feel – all made from scratch with a few, simple ingredients. McConnell's mission is to produce the finest ice creams in the world, in the most responsible and sustainable way possible. In the process, they aim to enrich and enliven the communities in which they operate, and leave the world just a little bit "sweeter" than they found it.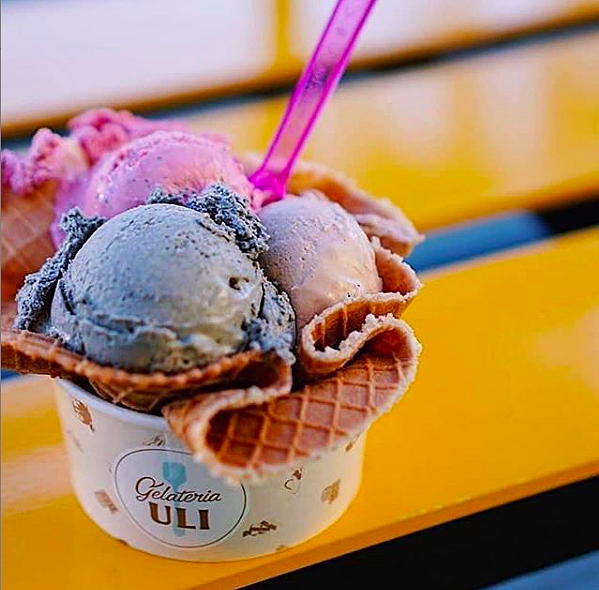 Gelateria Uli 541 S Spring St #104, Los Angeles, CA 90013
Named Best Gelato by LA Weekly in 2019, Gelateria Uli is gearing up for the 4th of July and taking pre-orders for three summertime frozen pies! Choose from three gelato flavors topped with vegan caramel and sprinkled with your favorite Speculoos cookie crumbs, with a crust made from Uli's signature waffle cones. Gelateria Uli was founded by Uli Nasibova, who's originally from Baku, Azerbaijan. Uli opened her gelato shop in 2014 with the goal to make European-style ice cream, which has lower fat and air content than the American variety. Uli personally creates all recipes and sources the best possible ingredients for a taste treat that can't be beat.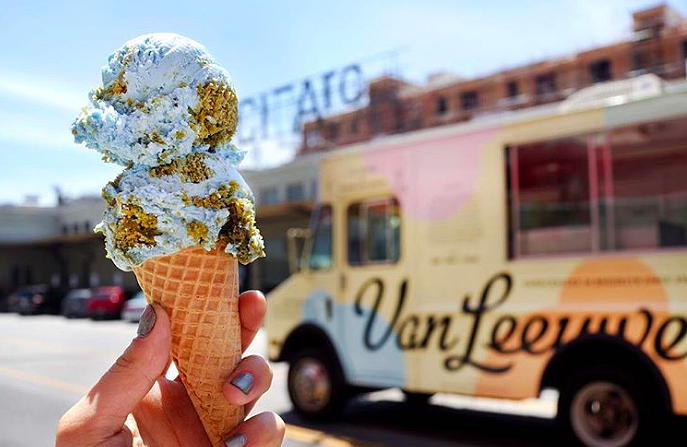 Van Leeuwen Ice Cream 300 S. Santa Fe Ave. Los Angeles, CA 90013
Van Leeuwen Ice Cream is open for delivery and walk-up service, offering a full menu of classic and vegan ice creams. Van Leeuwen Ice Cream started in the spring of 2008 out of a buttery yellow truck on the streets of NYC. The founders set out to revive the classic American ice cream truck and the art of traditional ice cream making, using ingredients perfected by nature, not science. Van Leeuwen Classic and Vegan ice creams are made with just a handful of fresh ingredients. Each flavor is a celebration of some of the world's best artisan producers and farmers, both local and from around the world.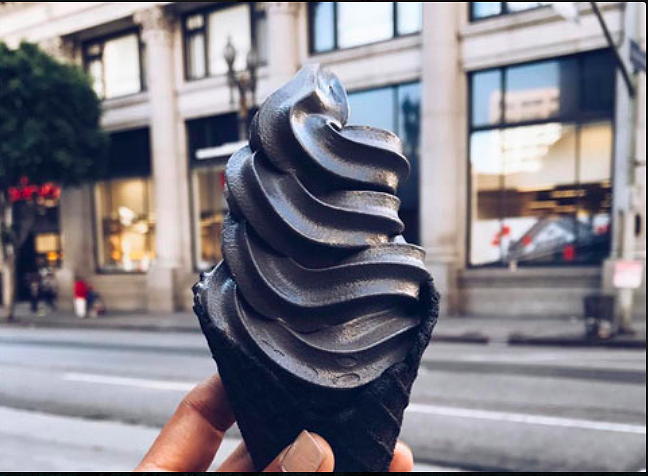 Little Damage 700 S Spring St. Los Angeles, CA 90014
Billing itself as "LA's finest soft serve ice cream," Little Damage is a small family owned business that draws its inspiration from the rich cultural fabric that makes Los Angeles special. Rather than offering a conventional selection, Little Damage offers a rotating menu of unique recipes that allow you step outside of your comfort zone and get a little adventurous, such as their famous charcoal cone. At least one vegan option is always be included in the rotation to accommodate those who are dairy free.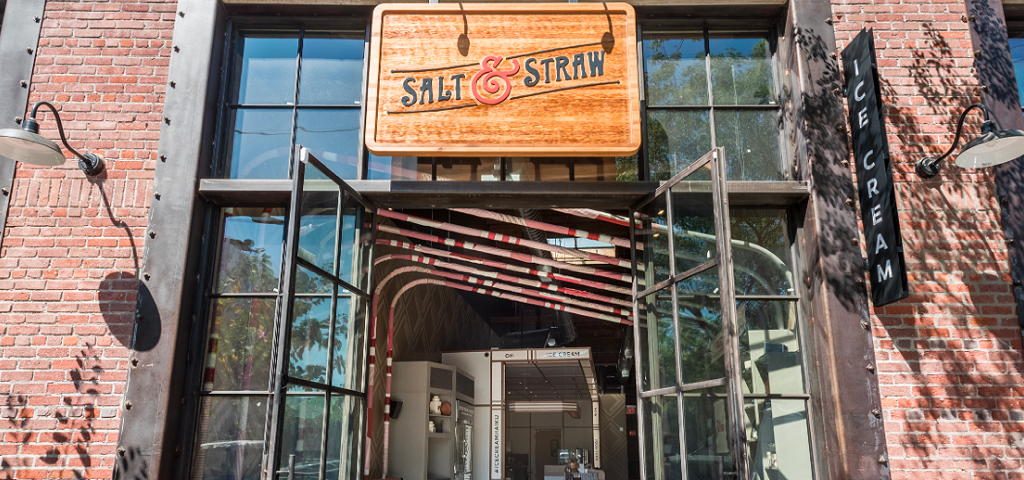 Salt & Straw 829 E. 3rd St. Los Angeles, CA 90013
The bright, spacious Arts District Salt & Straw scoop shop is an outpost of the popular ice cream concept from Oregon, known for inventive flavors and farm-sourced ingredients. The founders chose the name Salt & Straw because the ice cream is handmade, in small batches, the way ice cream was made traditionally. Back in the day, ice cream makers used rock salt to make it freeze, then it was packed in straw to keep it cold. Dairy-free options are available. Order online for local pick up or delivery.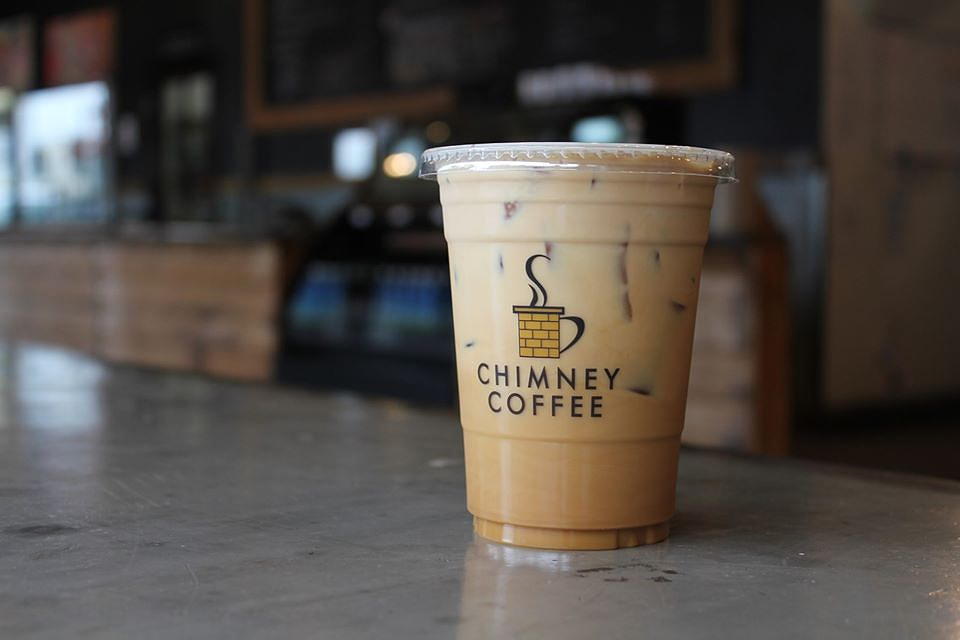 Chimney Coffee 1100 N Main St. Los Angeles, CA 90012
Originally opened as Los Angeles Chinatown's first specialty cafe back in 2010, Chimney Coffee House has been constantly evolving to better serve the community and to be a destination for creatives, professionals, and families alike. This hip, casual cafe specializes in locally roasted single origin coffee, elevated breakfast fare, and sandwiches. Beat the heat with Bankok Iced Coffee and Cold Brew Iced Coffee, which is "flash brewed" over ice to amp up the flavor. They also have a frosty selection of iced lattes including Mocha, Caramel, Vanilla, Matcha Latte, Chai, and Thai Iced Tea.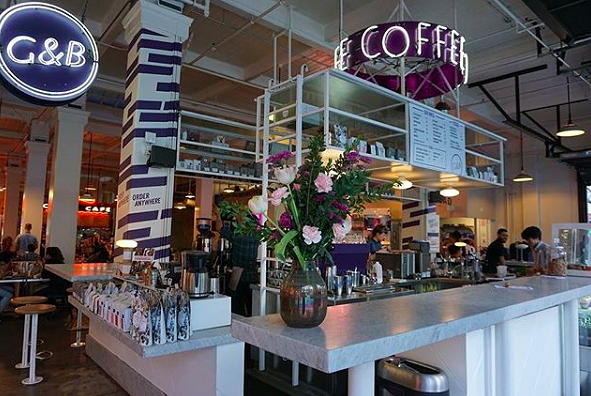 G & B Coffee Grand Central Market C-19 317 S Broadway, Los Angeles, CA 90013
From champion baristas Kyle Glanville and Charles Babinski, collectively known as G&B Coffee, this hot spot serves up coffees, espresso drinks, and teas selected from the world's top roasters and farms. When you're ready to cool down, G&B's coffee milkshake and hop-infused carbonated ice tea are instant Market classics. Stop by for weekly cuppings every Tuesdays at 2:00 to taste the range of G&B coffees from around the world. Free 5 minute parking in the drop-off lane in front of the G & B stall.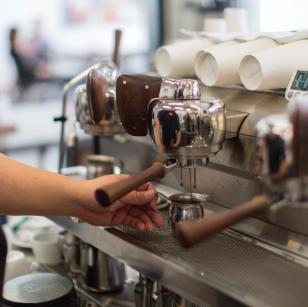 Cafe Dulce ROW DTLA 777 S Alameda St. #150 Los Angeles, CA 90021
Cafe Dulce is open and offering pickup or delivery. This sleek cafe offers specialty coffees and teas, along with fresh salads, sandwiches and baked goods delivered daily from its original kitchen in Little Tokyo, Downtown LA. Cafe Dulce is widely known for its signature hand-crafted beverages including the Vietnamese iced coffee, single origin pour overs, blueberry matcha lattes, and green tea donuts. Order vis phone (213) 536-9633 or delivery through Postmates & ChowNow.
Photo credits:
Photo #1: Salt & Straw
Photo #2: McConnell's
Photo #3: Gelateria Uli
Photo #4: Van Leeuwen Ice Cream
Photo #5: Little Damage
Photo #6: Salt & Straw
Photo #7: Chimney Coffee
Photo #8: G & B Coffee
Photo #9: Cafe Dulce