Foodies rejoice. Your favorite DTLA restaurants are flinging open their doors and welcoming hungry patrons back to the table. From fine dining to burgers & beer, scrumptious brunches, and fantastic flavors from around the globe, LA's culinary culture is at your service! Here's a sampling of what's open for dining in now.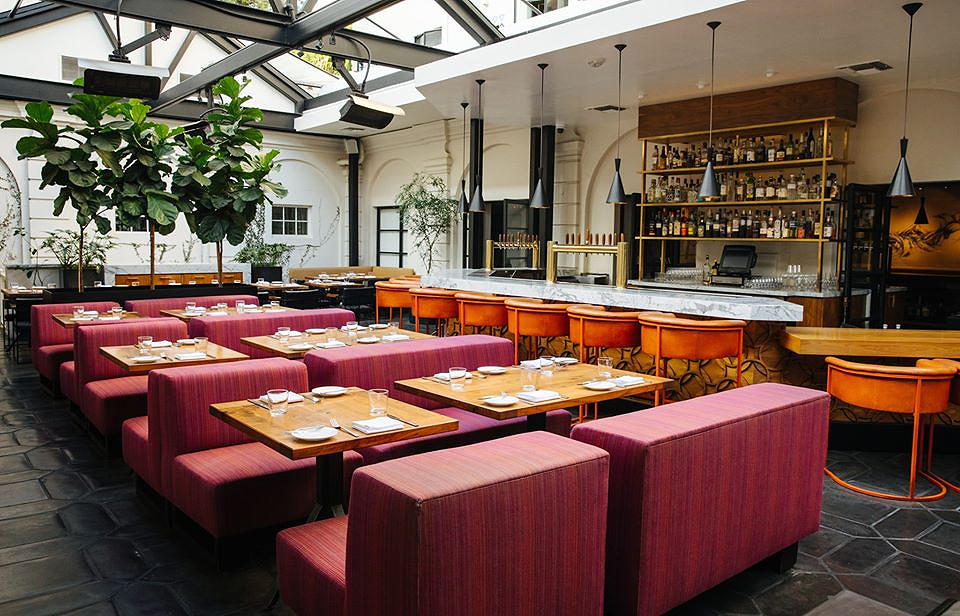 Redbird 114 E 2nd St, Los Angeles, CA 90012
Redbird is open with three different outdoor dining options! In addition to the Redbird Courtyard, they've created two new open air dining rooms: the Redbird Garden and the Lounge on the Vibiana Courtyard. Redbird is carved into one of the city's most historic architectural gems – the former rectory building of Vibiana, cathedral-turned-event-venue. Chef Neal Fraser and Amy Knoll Fraser feature Modern American cuisine that is refined yet approachable and highlights the multi-cultural influences of Fraser's native city – Los Angeles.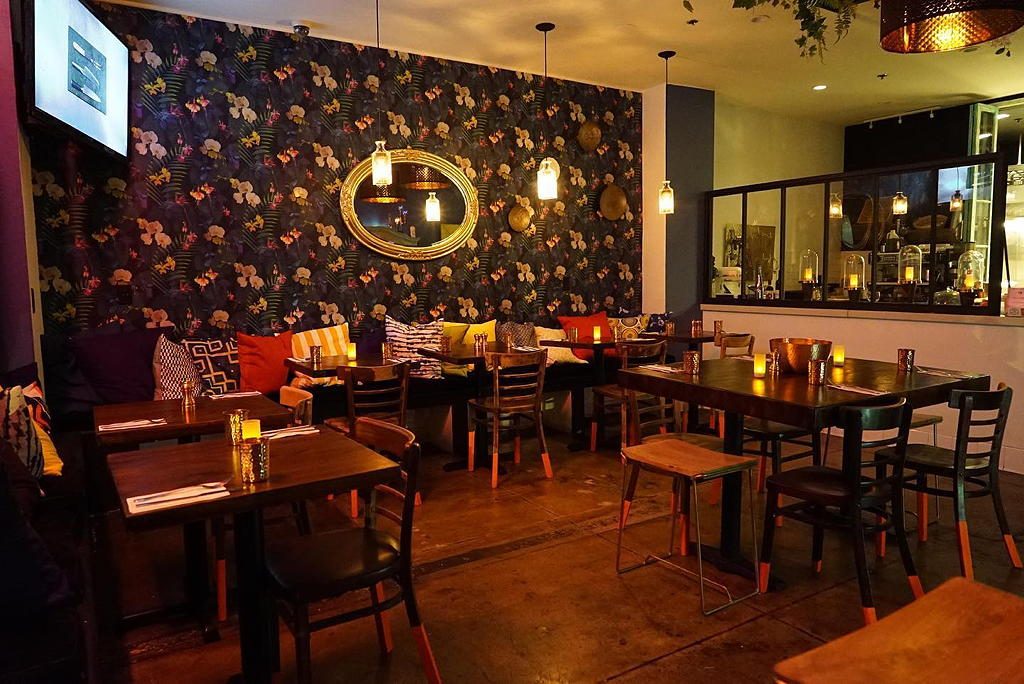 Air Food L'Appart 130 E 6th St, Los Angeles, CA 90014
Air Food L'Appart will make you feel that you flew straight to Paris and landed in an intimate Parisian apartment, where you'll enjoy an exclusive French culinary experience. You'll see the food being delicately prepared by the Chef from a screen to inspire your meal. Air Food takes your tastebuds through a miraculous journey from traditional French cuisine to French & World Fusion from Europe, Middle East, Africa, and North Americas.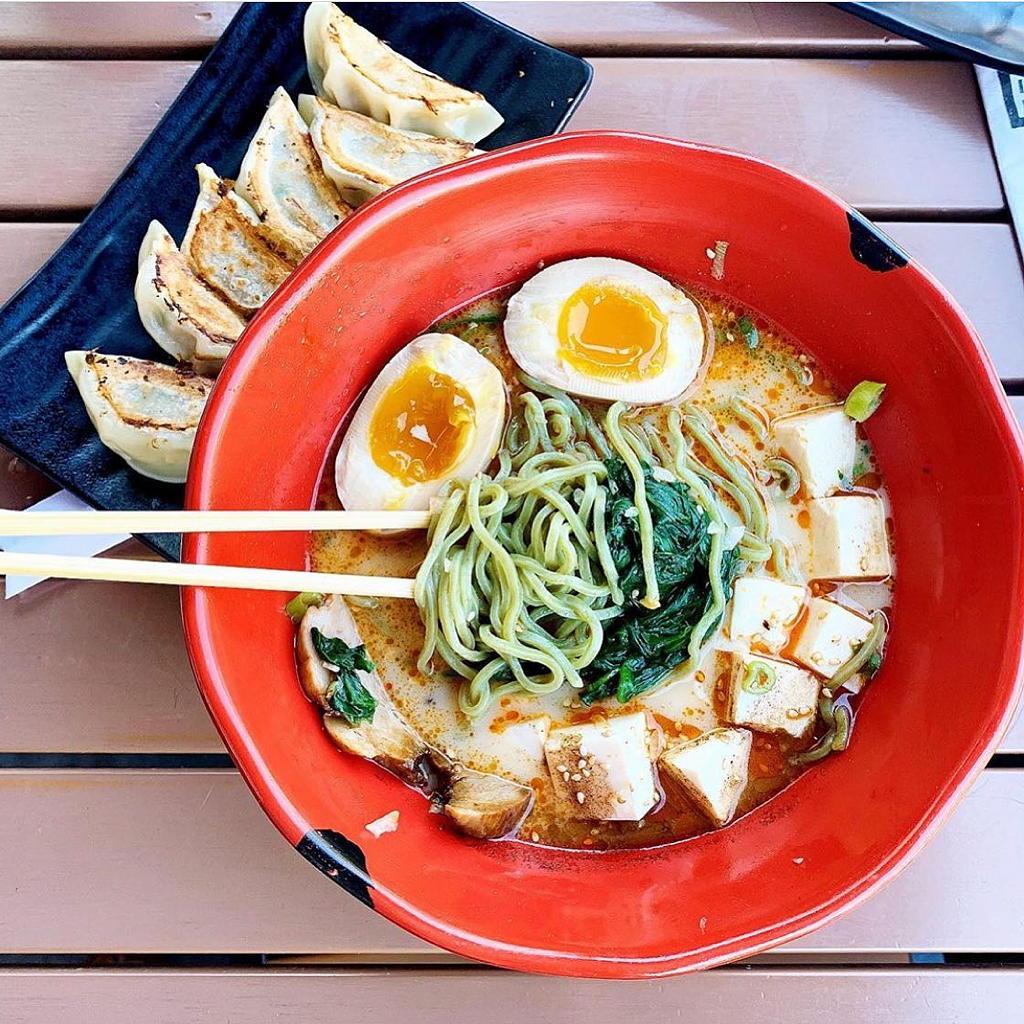 JINYA Ramen Bar 700 Wilshire Blvd Suite B Los Angeles, CA 90017
Anyone from Japan can tell you that real Japanese ramen isn't about the noodles, it's about the broth. That's why JINYA Ramen Bar's signature stocks take center-stage on their menu. Slowly simmered for more than ten hours, they combine whole pork bones, chicken, or vegetables with just the right amount of bonito, dashi, kombu and other authentic ingredients. The result is a rich broth that is thick, full-flavored, and healthful.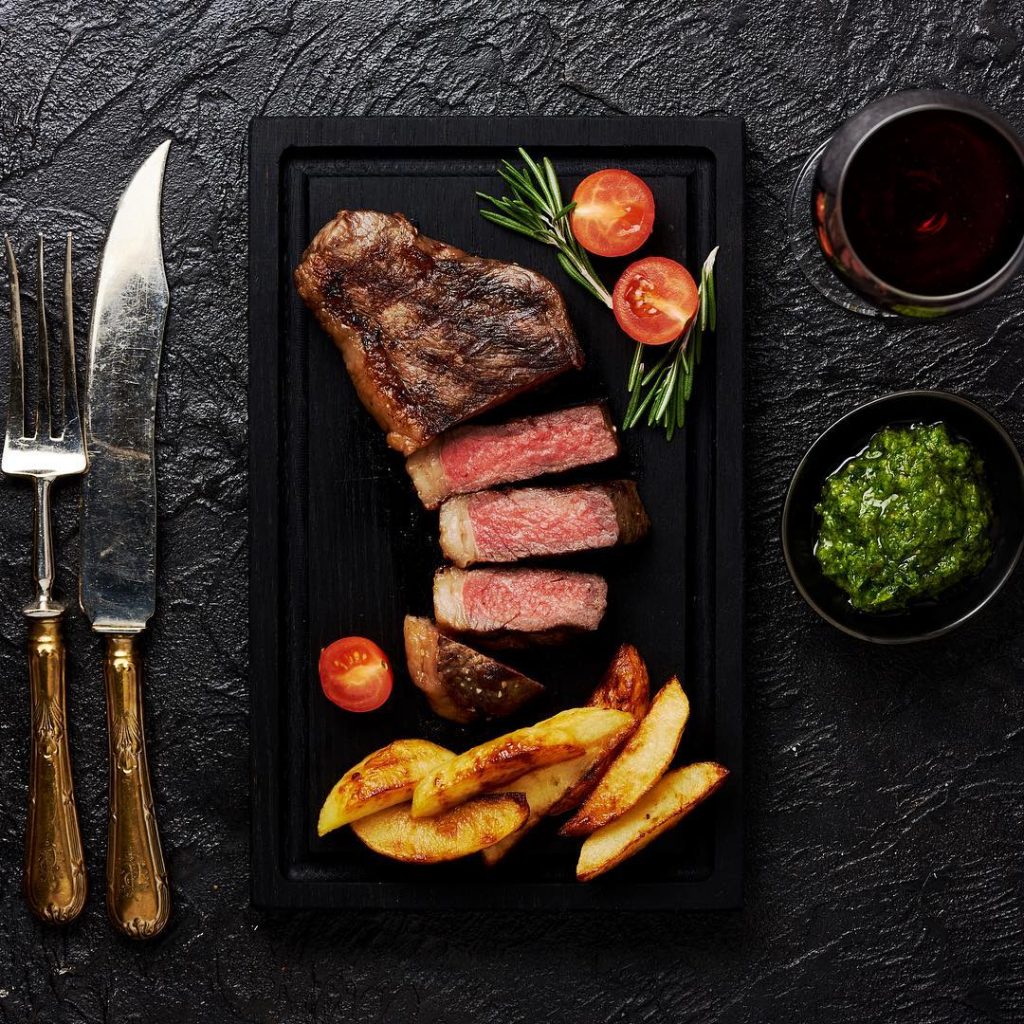 H&H Brazilian Steakhouse 518 W 7th St, Los Angeles, CA 90014
H&H Brazilian Steakhouse is a new take to Brazilian food, brimming with healthful recipes. The restaurant was founded by Henrique Huyer with the mission of bringing authentic, traditional Brazilian barbecue from Rio Grande do Sul, Brazil. to the American market. H&H is committed to working with only the best suppliers, serving top-quality organic, grass-fed meat and local produce that you can enjoy with a unique wine from South America. The menu caters to nearly every food preference with a variety of beef, lamb, pork and chicken dishes. H&H offers gluten-free, naturally organic, vegetarian and vegan offerings as well.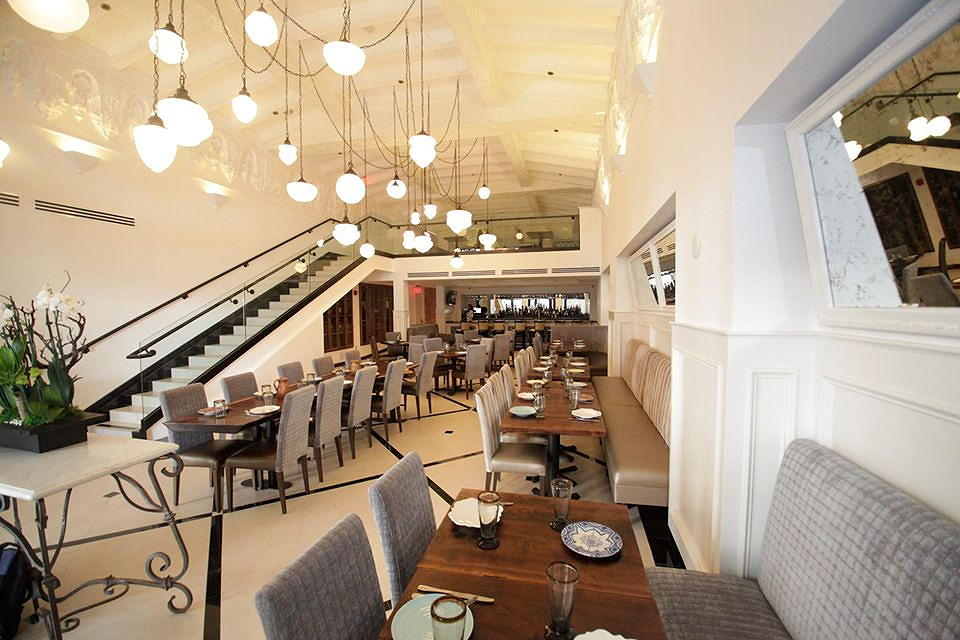 10e 811 W 7th St, Los Angeles, CA 90017
Old World tradition comes together with cutting edge culinary creativity in the iconic location nestled in the heart of Downtown LA. 10e brings a refreshing hip attitude to the historic and architecturally stunning Fine Arts Building. The diverse menu mixes authentic Armenian cuisine with modern Mediterranean influences and exotic flavors. 10e's menu offers a wide variety of grilled kebabs that are halal, vegetarian dishes, gluten free plates, seafood, and chef's specials. They also offer handcrafted cocktails and Lebanese wine and beer to pair with the inspired Armenian dishes.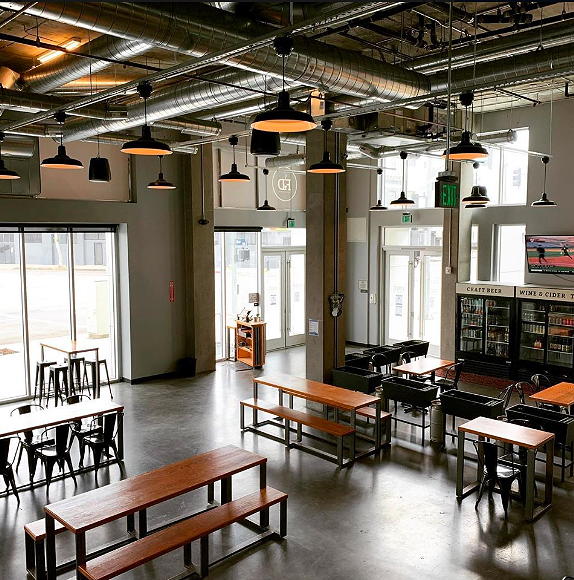 First Draft Taproom & Kitchen 1230 S Olive St. Los Angeles, CA 90015
First Draft Taproom & Kitchen is a unique tasting experience in the South Park district of Downtown Los Angeles. They host a huge variety of craft beer, wine, cider, and kombucha for you to pour as much or as little as you'd like! The taps are ever-rotating to bring you a wide selection of craft and small-batch libations from across the country. The kitchen serves delectable plates and shareable items that pair with the beverage offerings, such as popcorn cauliflower, crispy brussels sprouts, mac & cheese, burgers, sandwiches & panini, salads, sweets, and more.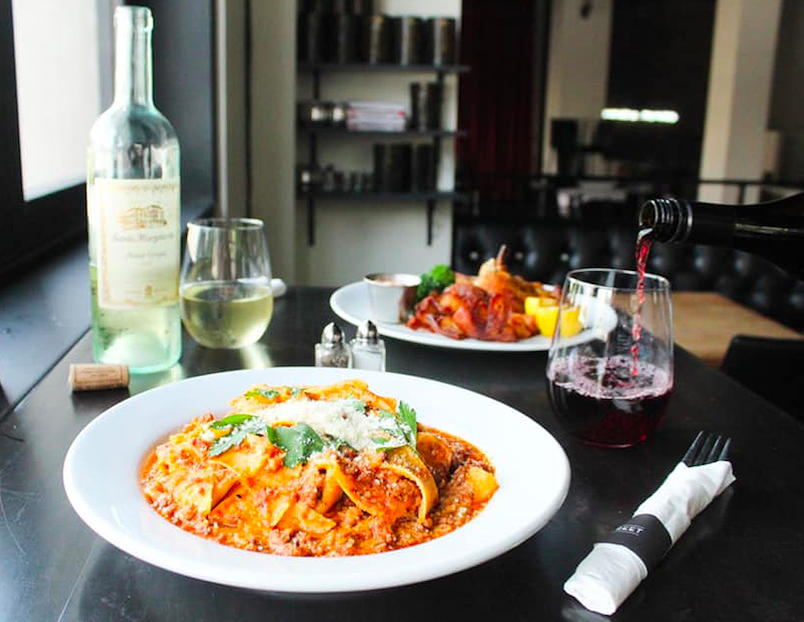 Hill Street Bar & Restaurant 200 S Hill St, Los Angeles, CA 90012
Hill Street Bar & Restaurant serves Modern American fare and drinks in the Historic Core of Downtown Los Angeles. The menu includes charcuterie, salads, burgers, pasta, miso black cod, ribeye, and rosemary chicken. Along with classic and creative cocktails, they have an extensive wine list featuring domestic bottles and vintages from France, Italy, Australia, and Spain.
Photo credits:
Photo #1: Hill Street Bar & Restaurant
Photo #2: Redbird
Photo #3: Air Food L'Appart
Photo #4: JINYA Ramen Bar
Photo #5: H&H Brazilian Steakhouse
Photo #6: 10e
Photo #7: First Draft Taproom & Kitchen
Photo #8: Hill Street Bar & Restaurant