Calling all art lovers. LA is a visual feast this season, with must-see exhibitions, iconic multi-media shows, and immersive experiences. Made in LA is back, with presentations at the Hammer Museum and The Huntington. If you're looking to spruce up your space with some new artwork, head on out to the LA Art Show at the Los Angeles Convention Center, just a short distance from Circa. Or take a day trip to Laguna Beach and see Pageant of the Masters, one of the most unique live art productions in the world. Some exciting new exhibitions are coming soon – The Pink Floyd Exhibition and Monet: The Immersive Experience – check their websites for updates. Please note that most current exhibitions require reservations so make sure you book in advance.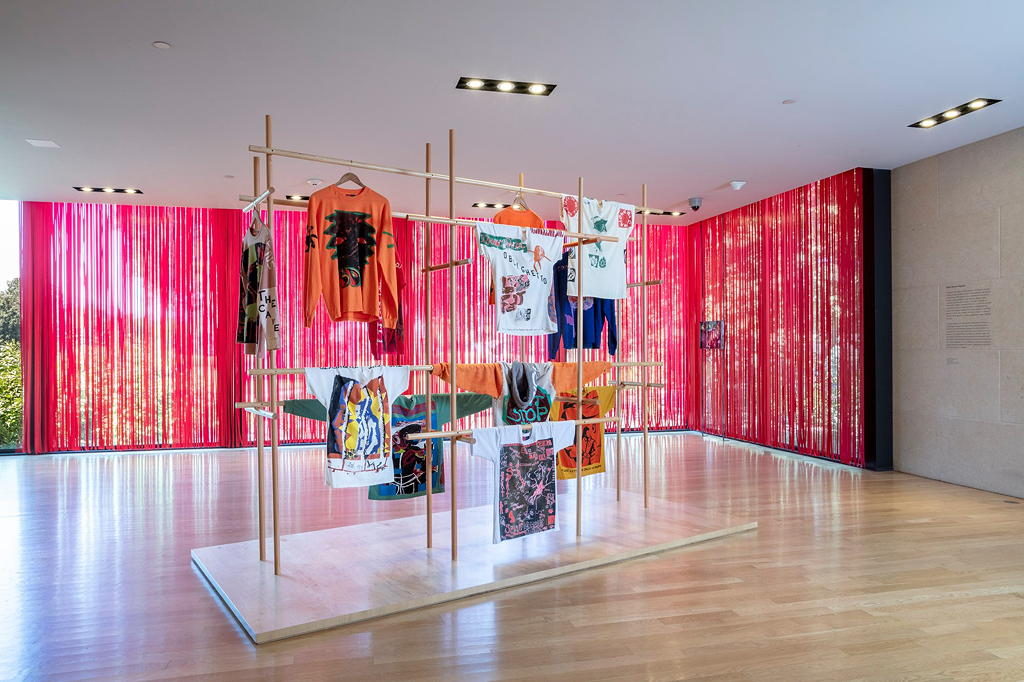 Made in L.A. The Hammer Museum10899 Wilshire Blvd. Los Angeles, CA 90024
Made in L.A. 2020: a version, the fifth iteration of the Hammer's acclaimed biennial, bridges east and west with complementary presentations at the Hammer and The Huntington. Works by 30 Los Angeles–based artists are presented at both institutions – two versions that make up the whole. The exhibition features new installations, videos, films, sculptures, performances, and paintings, many commissioned specifically for the exhibition.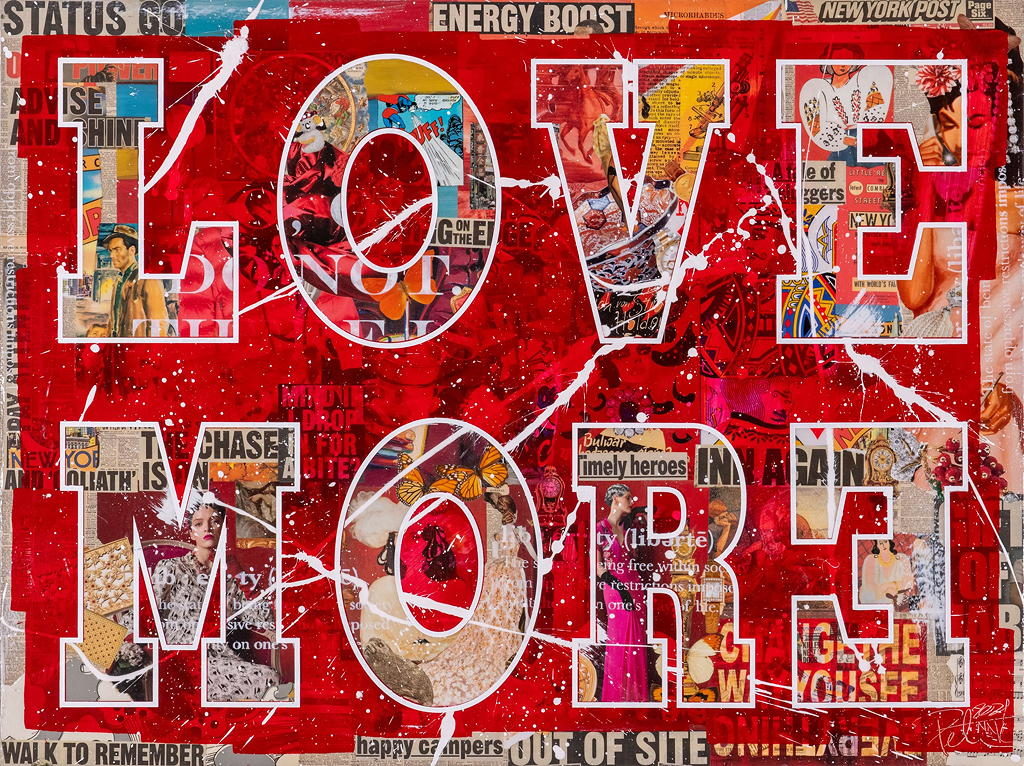 LA Art Show LA Convention Center West Hall 1201 S Figueroa St. Los Angeles, CA 90015
Jul 29 – Aug 1 Los Angeles has emerged as a global epicenter of art and culture, with a distinct, interwoven multi-cultural influence unique to the city. As LA rises as the world-class destination for art, the LA Art Show continues to lead the way with innovative programming and one-of-a-kind experiences for an expanding collecting audience. Encompassing more than 180,000 square feet of exhibition space, LA Art Show presents over 80 galleries, museums, and non-profit arts organizations from around the world exhibiting painting, sculpture, works on paper, installation, photography, design, video and performance. All works presented by galleries are available for your purchasing pleasure.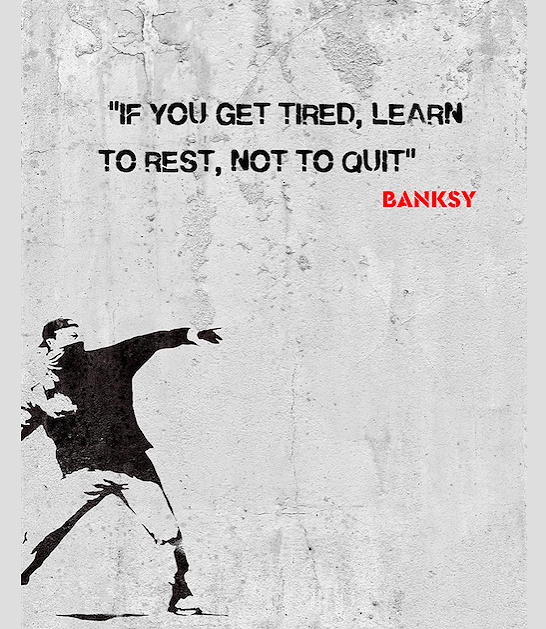 The renowned exhibition, Banksy: Genius or Vandal?, which was presented with unprecedented success in 15 cities around the world, is here in Los Angeles. Dedicated to the famous and enigmatic British artist Banksy, the exhibit lets visitors dive into the controversial artistic universe of the most influential creator of present time and features more than 100 genuine, authenticated artworks by Banksy from private European collections. An impressive multimedia installation, created especially for this exhibition, will welcome visitors, revealing clues of the mystery artist and highlighting his most important pieces – framing his unusual career wrapped in controversy. In addition to the largest collection of artworks anywhere by Banksy, the exhibition presents art installations, photos and videos showing street works by Banksy, which are currently mostly lost, in what was their original organic environment. The location is secret and will be revealed upon booking your ticket.

Ai Weiwei: Trace Skirball Cultural Center 2701 N Sepulveda Blvd. Los Angeles, CA 90049
Until Aug 1 A moving depiction of courage in the face of authoritarianism, Ai Weiwei: Trace illuminates the power of resistance. Created in 2014, when the famed contemporary artist was under house arrest, the monumental display portrays activists, prisoners of conscience, and advocates of free speech from around the world. On view at the Skirball are 83 of the work's original 176 portraits, each one hand-assembled from thousands of LEGO® bricks. To Ai, the portraits pay tribute to "heroes of our time," many of them ordinary citizens who have stood up against injustice in their communities. Complementing the portraits is a striking wallpaper designed by Ai Weiwei entitled The Animal That Looks Like a Llama but Is Really an Alpaca. At first glance, the pattern looks merely decorative, but upon further inspection, you'll discover hidden iconography like handcuffs and surveillance cameras. Look closely to find the alpacas—a mascot for freedom of expression in Chinese internet culture.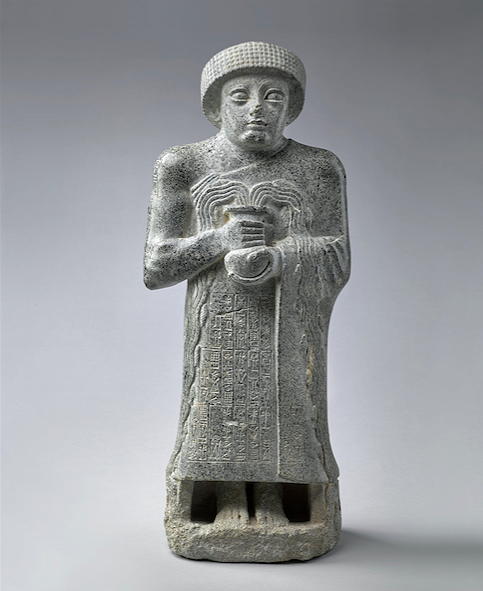 Mesopotamia: Civilization Begins The Getty Villa 17985 Pacific Coast Hwy. Pacific Palisades, CA 90272
Until Aug 16 Explore three millennia of art from Mesopotamia – the land "between the rivers" in modern-day Iraq – home to the ancient Sumerians, Babylonians, and Assyrians. Among their many achievements was the creation of the earliest known script (cuneiform), the formation of the first cities, the development of advanced astronomical and mathematical knowledge, and spectacular artistic and literary accomplishments. The exhibition covers three millennia, from the first cities in about 3200 BC to Alexander the Great's conquest of Babylon in 331 BC.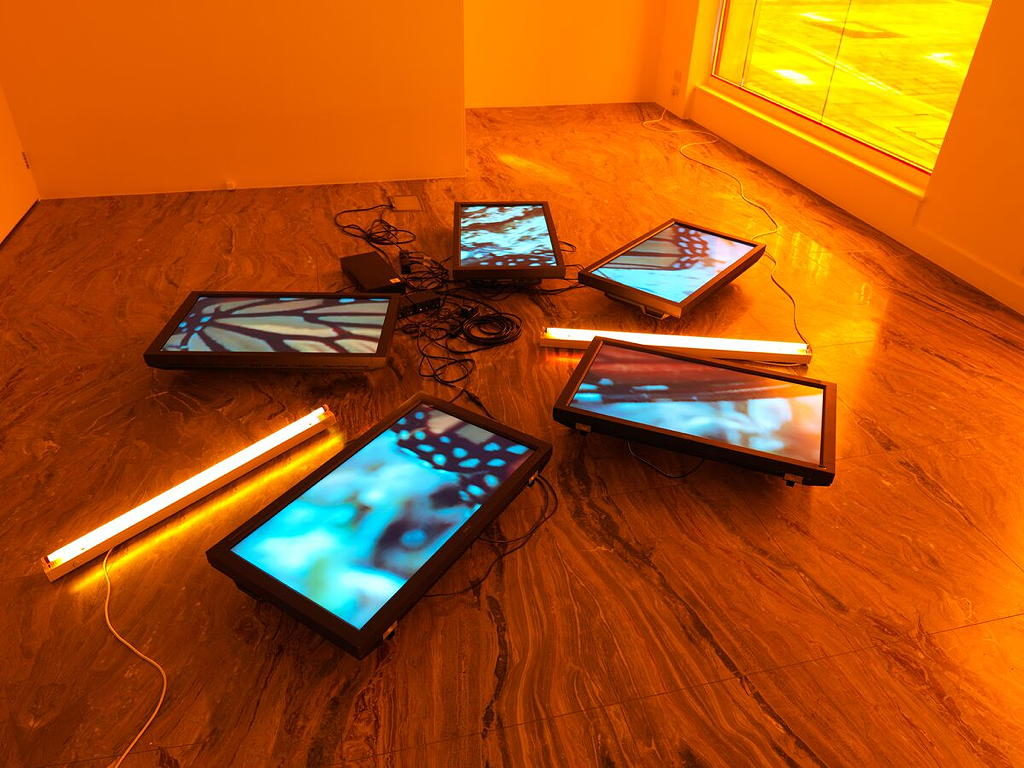 In Focus: LA Artists Hauser & Wirth 917 E 3rd St. Los Angeles, CA 90013
Until Aug 22 Hauser & Wirth will spotlight Los Angeles artists with a multimedia group presentation of nearly 30 artworks, aptly named In Focus: LA Artists. The exhibition will showcase the groundbreaking techniques, diverse viewpoints, and intergenerational relationships of the gallery artists who call one of the world's most creative cities home. On the occasion of Hauser & Wirth's 5-year anniversary in the Arts District and in celebration of the community that has been integral to its vision for nearly 30 years, the presentation will highlight the lasting contributions of the artists and foreground their influential practices, which have been instrumental in making Los Angeles an international capital of artistic innovation and arts education.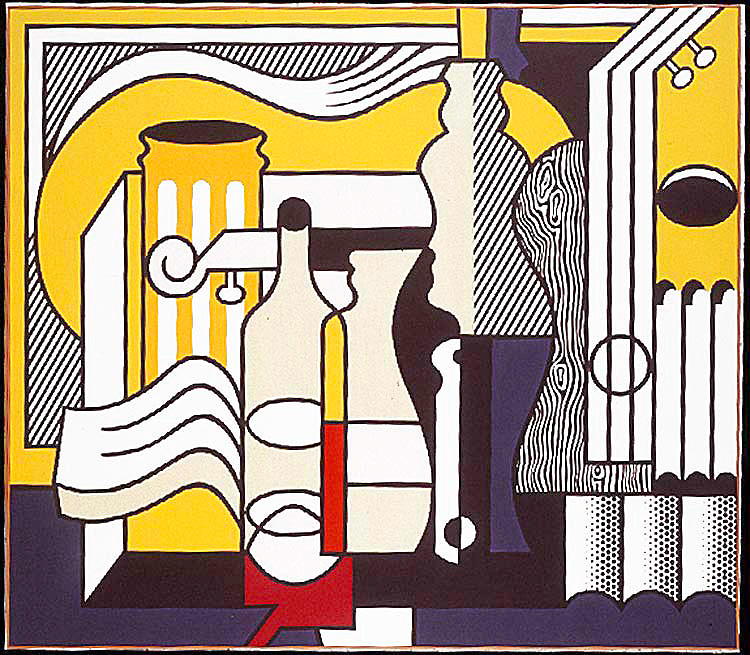 Roy Lichtenstein The Broad 221 S Grand Ave. Los Angeles, CA 90012
This in-depth installation of Roy Lichtenstein features 22 artworks, with nearly half on view for the first time, including Purist Still Life (1975), Female Figure (1979), and Two Paintings: Radiator and Folded Sheets (1984). An outcome of sustained and ongoing engagement with artists and artwork, the Broad collection is distinctive in its exceptional dedication to the full arc of artists' careers. The Broad has highlighted this depth through expansive presentations in the third floor galleries, featuring Jean-Michel Basquiat, Roy Lichtenstein, Kara Walker, Andy Warhol, and Christopher Wool, along with works by many others.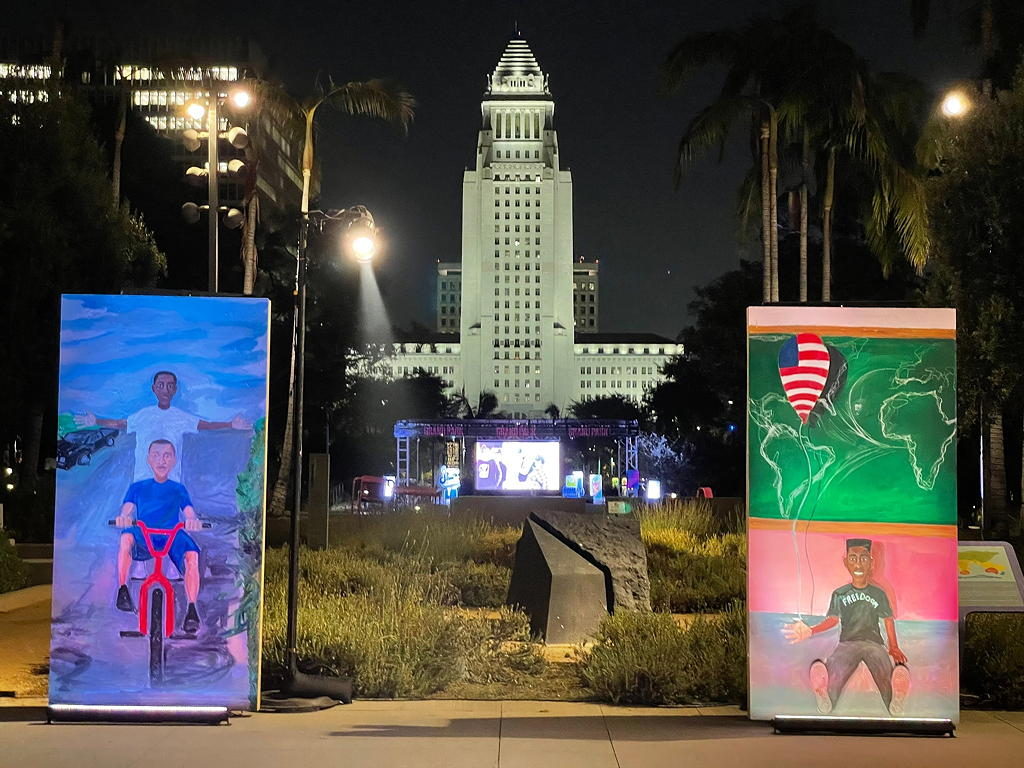 Portraits of Freedom Grand Park 200 N Grand Ave. Los Angeles, CA 90012
Until Jul 31 Powered by The Music Center, Grand Park's Portraits of Freedom: Building a Life in L.A. magnifies the culturally rich and diverse communities that comprise L.A. County with a month-long public art installation that applies an artistic lens to celebrate home and freedom, themes often associated with July 4th observances. The outdoor exhibition features photography and video installations, as well as a nighttime projection installation, located throughout different areas of Grand Park between Grand Avenue and North Broadway. The on-site programming illuminates Los Angeles through civic pride, identity and engagement while narrating cornerstone stories of the American experience.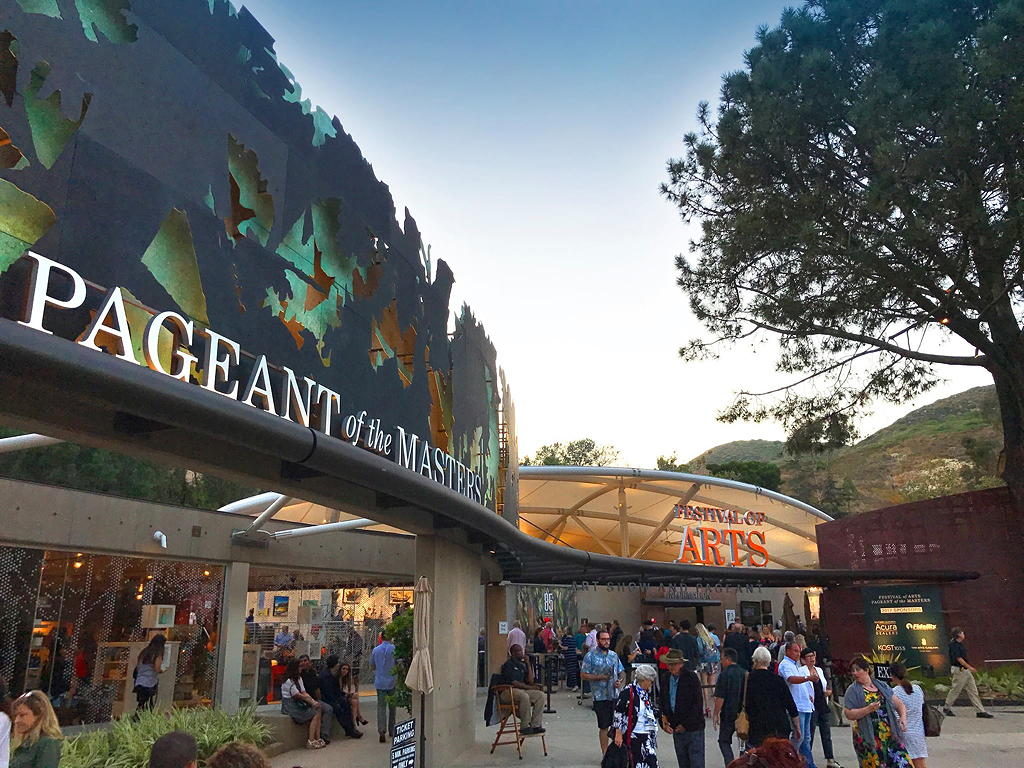 Festival of Arts and Pageant of the Masters 650 Laguna Canyon Rd. Laguna Beach, CA 92651
Unti Sep 3 One of the most unique productions in the world, the Pageant of the Masters is 90 minute performance featuring incredibly faithful recreations of famous classical and contemporary works of art, with real people posing to look exactly like their counterparts in the original pieces. Presented in a bucolic outdoor amphitheater, with professional orchestra, original score, live narration, intricate sets, sophisticated lighting, expert staff and hundreds of dedicated volunteers, the Pageant of the Masters has won recognition as the best presentation of its kind. This year's theme, Made in America, will highlight the artists, revolutionaries, innovators, and dreamers who not only made this country their home, but let their creativity be inspired by the freedoms upon which this nation was founded.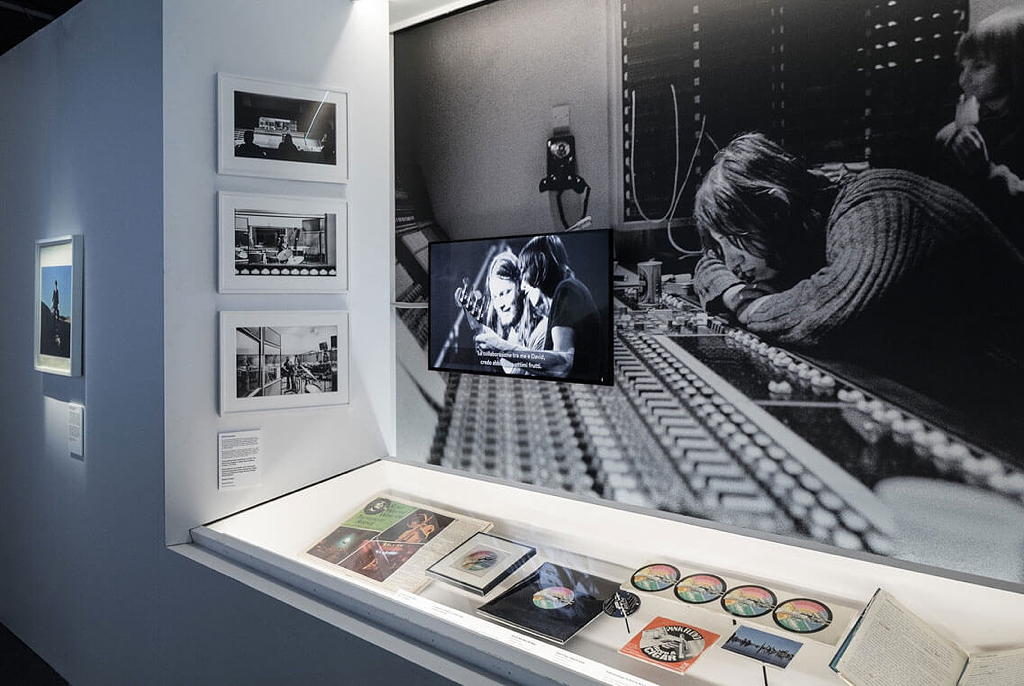 The Pink Floyd Exhibition: Their Mortal Remains Vogue Multicultural Museum 6675 Hollywood Blvd. Los Angeles, CA 90028
Aug 3 – Nov 28 Spanning 50 years of one of the world's most iconic rock bands, this unique interactive exhibition looks back at over five decades of iconic rock history and has a wide appeal that goes far beyond Pink Floyd fans. Using an intense combination of sound, text and image, the exhibition draws visitors in and allows them to experience what it feels like to be up on stage themselves. Previously unreleased gig recordings, original instruments, unknown scribbles and many personal mementos from members of the British cult band make The Pink Floyd Exhibition: Their Mortal Remains an absolute must-see show for music lovers. The flow of the exhibition, in chronological order, is enhanced by music and the voices of past and present members of Pink Floyd throughout, including David Gilmour, Nick Mason, Roger Waters and Richard Wright, explaining their experiences and musical experimentation along their fruitful careers.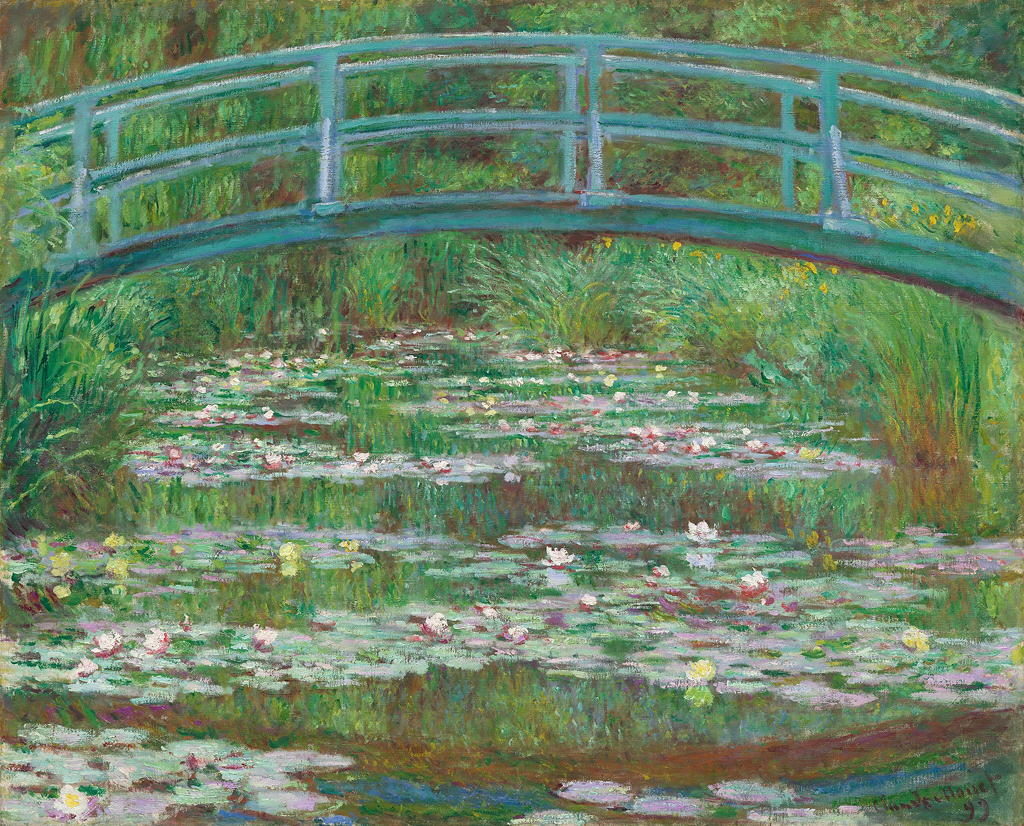 Monet: The Immersive Experience
Coming this Fall Monet: The Immersive Experience is a 360º digital art exhibition that invites you to step into the world of the French genius Claude Monet, one of the greatest artistic geniuses of the nineteenth century. Explore his life, his career, and his secrets like never before with the help of a unique virtual reality experience. A secret location in Los Angeles will be announced soon.
Photo credits:
Photo #1: Exhibition Banksy: Genius or Vandal?
Photo #2:The Hammer Museum
Photo #3: LA Art Show
Photo #4: Exhibition Banksy: Genius or Vandal?
Photo #5: Skirball Cultural Center/Ai Weiwei: Trace by Robert Wedemeyer
Photo #6: The Getty Villa
Photo #7: Hauser & Wirth
Photo #8: The Broad
Photo #9: Grand Park
Photo #10: Festival of Arts and Pageant of the Masters
Photo #11: The Pink Floyd Exhibition: Their Mortal Remains
Photo #12: Monet: The Immersive Experience