Just in time for Valentine's Day, outdoor dining is back. And your favorite DTLA restaurants are pulling out all the stops for a little romance this weekend. From Modern American to Italian, French, Brazilian, and Baja cuisine, top eateries are offering chef-driven Valentine's Day dinners à deux, with gourmet menus and expert wine pairings. If you're in the mood for a romantic staycation, Hotel Figueroa is offering a sweet package, with complimentary flowers and desserts. Speaking of sweets, Gelateria Uli is offering heart shaped cakes and sweetheart popsicles for pre-order. No SO? No problem. Grab your crew and toast the important people in your life – friends and family. Whatever your relationship goals, you'll find endless ways to celebrate Valentine's Day when you live at Circa. Check websites for reservations, pick up, and delivery details.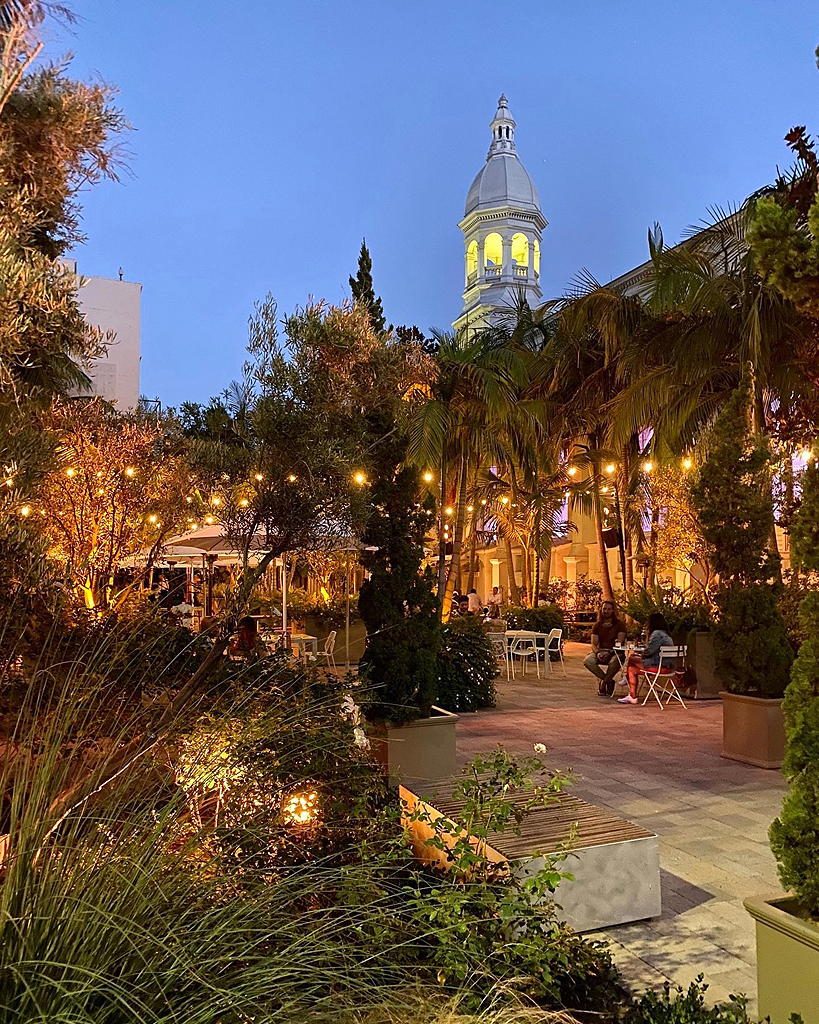 Redbird Valentine's Day Weekend 114 E 2nd St. Los Angeles, CA 90012
Celebrate Valentine's Day Weekend at Redbird. Chef Neal Fraser and team will be serving a celebratory three-course dinner in their three outdoor dining rooms, with optional wine pairings. Some of our favorite menu items include Winter Citrus & Endive Salad, Diver Scallops, Smoked Tofu with fried rice and mustard greens, and Garden Lemon Custard. Redbird is carved into one of the city's most historic architectural gems – the former rectory building of Vibiana, cathedral-turned-event-venue. Redbird features Modern American cuisine that is refined yet approachable and highlights the multi-cultural influences of Fraser's native city, Los Angeles.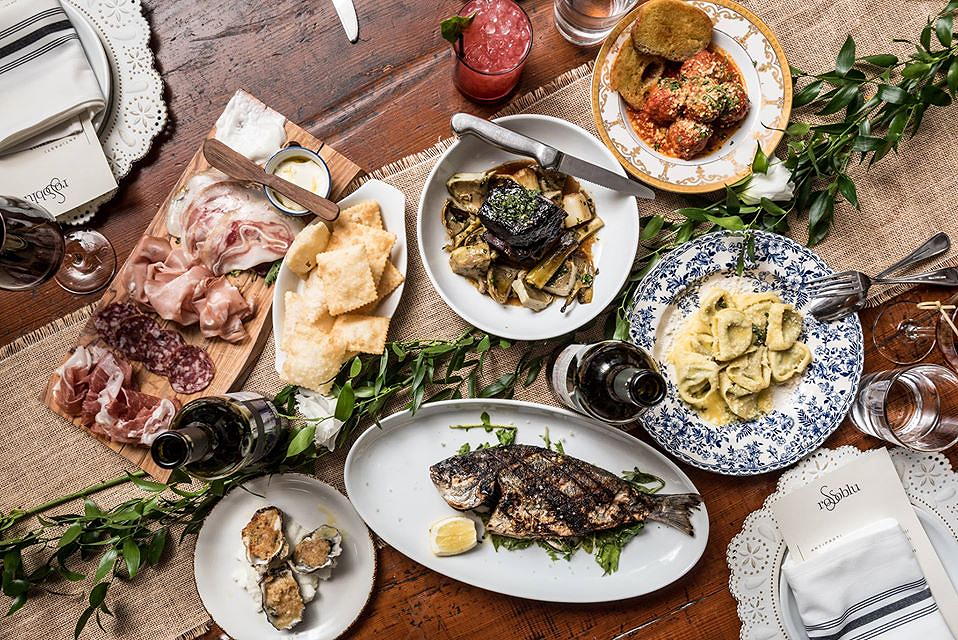 Rossoblu City Market South 1124 San Julian St. Los Angeles, CA 90015
Although Rossoblu won't open their spacious patio for outdoor dining until February 18, they are offering a Valentine's Weekend Dinner for pickup. Menu includes Antipasti, Pasta, Duck Breast, and a choice of sweets. Vegan and allergy-friendly options are available. These individual meals are presented refrigerated with simple heating instructions. Rossoblu is an homage to Chef Steve Samson's heritage, inspired by childhood memories spent in Bologna and Emilia Romagna. The restaurant features handmade pastas, fresh produce, and an extensive in-house butchery and salumi program. The wine list offers unique Italian and Californian varietals.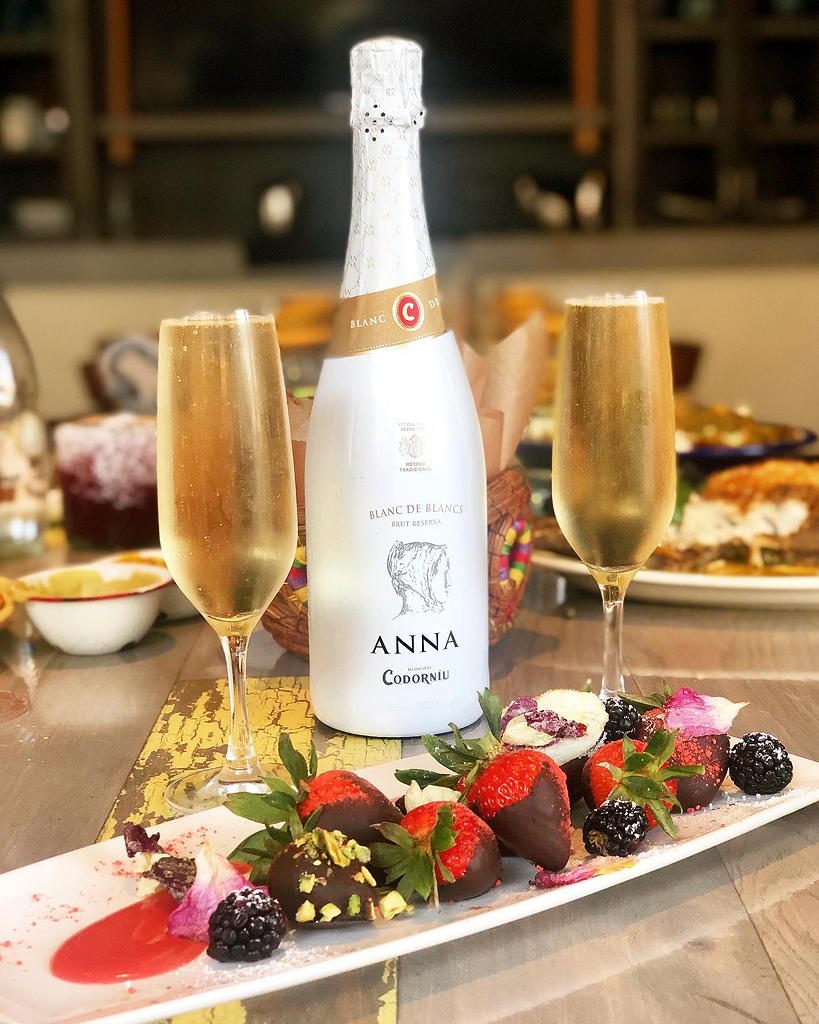 Pez Cantina 401 S Grand Ave. Los Angeles, CA 90071
Chef Bret Thompson and the Pez team are serving an exclusive Three-Course Valentine's Day Weekend Menu for dining on their lush outdoor patio. Pez Cantina is a sustainable Coastal Mexican-style restaurant and bar serving the freshest sea-to-land dishes. Inspired by his travels to Loreto, a sleepy fishing town in Baja California, Chef Bret Thompson captures the complexity and spirit of the food he loves. The menu focuses on dishes from the many distinct regions of Mexico – from Baja, to Oaxaca, to the Yucatan Peninsula. A fine-tuned selection of bright and eclectic cocktails, California-focused wine list, and craft beers round out the Pez Cantina menu.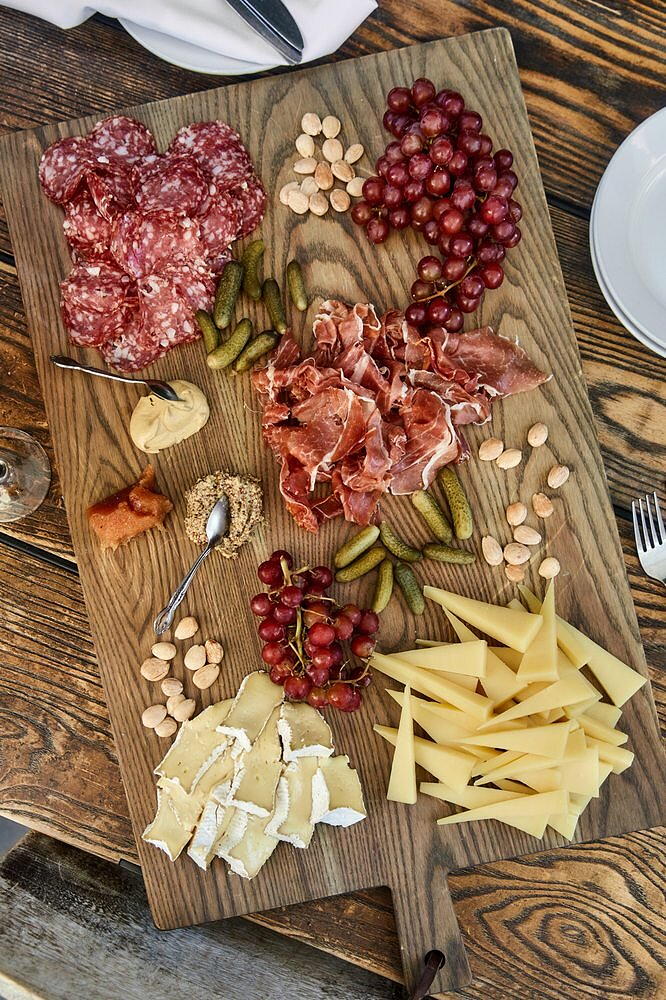 Le Weekend de St Valentin at Zinqué 939 S Broadway Los Angeles, CA 90015
Add some French savoir faire to your Valentine's Day celebration with the one your love. Le Weekend de St Valentin at Zinqué is offering a three-course menu for $90 per person. Choices include Smoked Salmon Carpaccio, Roasted Lobster Tail, Grilled Hanger Steak, Truffled Mac & Cheese, Flourless Chocolate Cake, Berries with Chantilly, and more. Zinqué is a hip neighborhood restaurant with French-inspired dishes and small plates, along with a craft cocktail menu and uniquely curated wine & beer selection.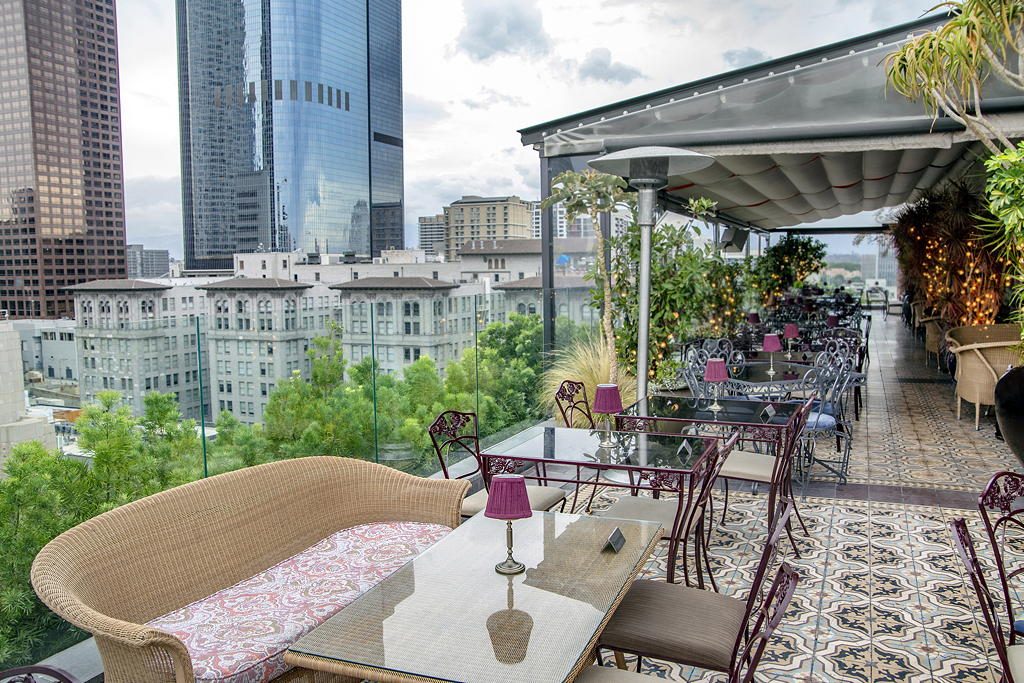 Perch LA 448 S Hill St. Los Angeles, CA 90013
Elevate your Valentine's Day celebration at Perch LA with a 4 Course Prix Fixe Dinner. Perch is a French-inspired rooftop bistro that offers unobstructed views of Downtown Los Angeles that will make you feel as if you're floating over the skyline. Executive Chef Gerardo Benitez has created a playful menu inspired by French culinary classics utilizing the freshest of seasonal ingredients. Choices include Chef's Collection of Fromage & Charcuterie, Ahi Tartare, Butternut Squash Soup, Filet Mignon, Lamb Osso Buco, and White Chocolate Bread Pudding. Vegetarian menu is available as well.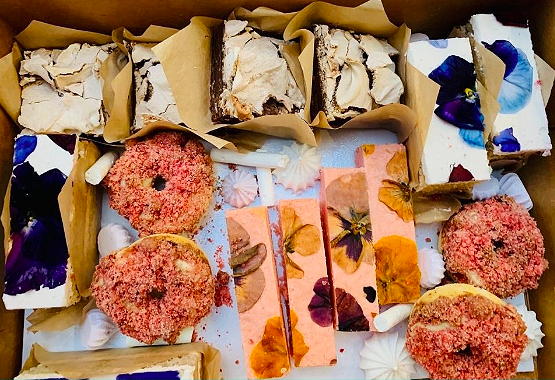 Flour + Flower Pop Up Shop Hotel Figueroa 939 S. Figueroa St. Los Angeles, CA 90015
During the month of February, Flouring LA and Vases to Vases are hosting a pop up shop in the Hotel Figueroa lobby bar, offering freshly made desserts and custom mixed bouquets. Flouring's Chef Heather Wong has created an 8-piece Valentine's-inspired sweets box and dessert charcuterie boards. Stephanie Casteneda, also known as Vases to Vases, will offer bouquets and vase arrangements. Chef Wong has been baking for Los Angeles since 2009, using sustainably sourced, organic ingredients from local farmers and vendors. Vases to Vases is a floral design studio founded by Casteneda in 2020, known for creating uniquely artistic pieces.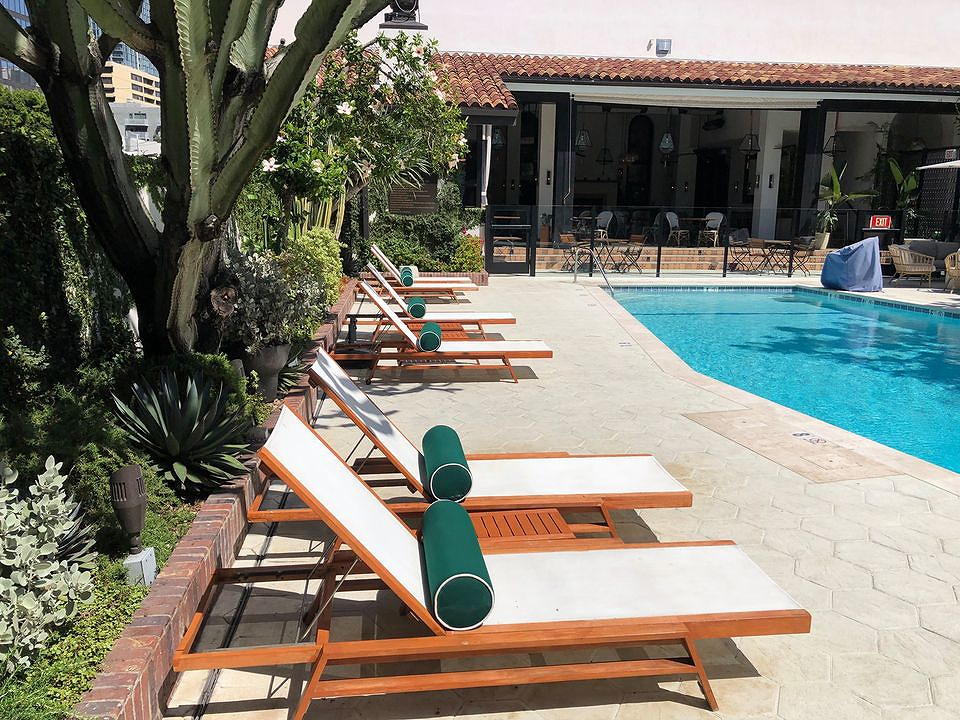 Hotel Figueroa Staycation 939 S Figueroa St. Los Angeles, CA 90015
Make your Valentine's Day celebration even sweeter with The Fig's™ Suite Staycation Package. Book a suite for Valentine's Day weekend and receive a complimentary Vases to Vases flower arrangement alongside a tasting of Flouring LA desserts. The historic Figueroa Hotel has been a downtown LA icon for nearly a century. Located just steps from the Staples Center and the Los Angeles Convention Center, the Figueroa corridor, home of the hotel, is a resurgent capital of arts, entertainment and culture for forward-thinkers from around the globe.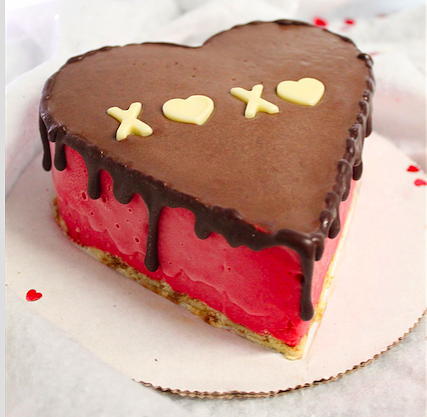 Gelateria Uli 541 S Spring St #104 Los Angeles, CA 90013
Nothing says "you make me melt" like these sweet treats from Gelateria Uli. Pre-order your heart shaped cakes and sweetheart popsicles for that special someone this Valentine's Day. Named Best Ice Cream 2020 by Los Angeles Magazine, Gelateria Uli was founded by Uli Nasibova, who's originally from Baku, Azerbaijan. Uli opened her gelato shop in 2014 with the goal to make European-style ice cream, which has lower fat and air content than the American variety. Uli personally creates all recipes and sources the best possible ingredients for a taste treat that can't be beat.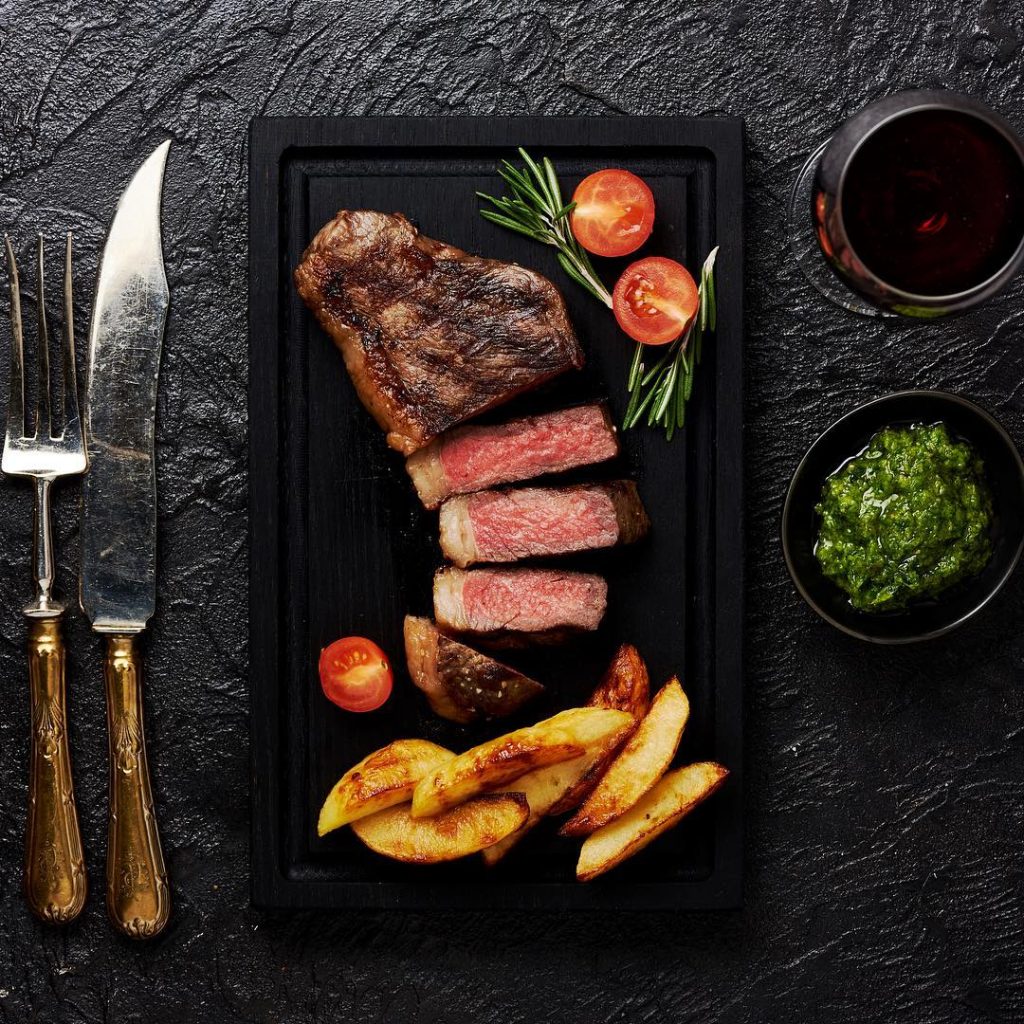 H&H Brazilian Steakhouse 518 W 7th St. Los Angeles, CA 90014
This Valentine's day, H&H Brazilian Steakhouse is serving a 5-course meal, with live Brazilian Music all day long on their patio. Start with a glass of champagne and a selection of appetizers, then move on to 16 types of meats with side dishes, and finish with a choice of dessert. $100 per person. H&H Brazilian Steakhouse is a new take on Brazilian food, brimming with healthful recipes. The restaurant was founded by Henrique Huyer with the mission of bringing authentic, traditional Brazilian barbecue to the American market. The menu caters to nearly every food preference including gluten-free, naturally organic, vegetarian and vegan offerings.
Photo credits:
Photo #1: Pez Cantina
Photo #2: Redbird
Photo #3: Rossoblu
Photo #4: Pez Cantina
Photo #5: Zinqué
Photo #6: Perch LA
Photo #7: Flouring LA
Photo #8: Hotel Figueroa
Photo #9: Gelateria Uli
Photo #10: H&H Brazilian Steakhouse