Spring is in the air! Time to spruce up your space with a fresh new look! One of the top 2020 Home Decor Trends is eye-popping color– such as Pantone's Color of the Year – Classic Blue.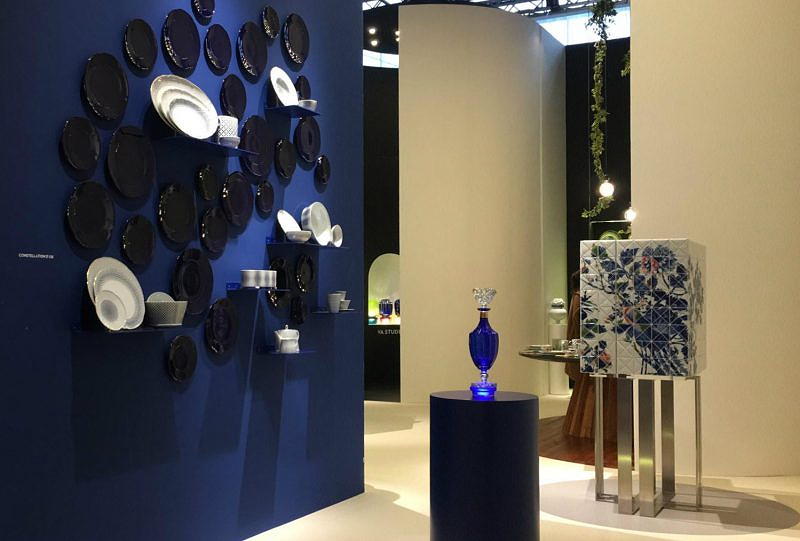 A solid dependable hue we can always rely on, Classic Blue provides an anchoring foundation, as well as boundless color evocative of the vast and infinite evening sky.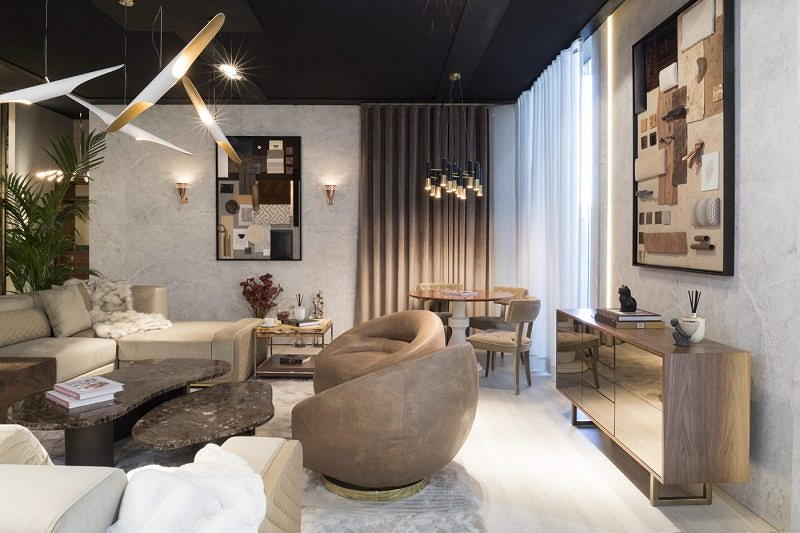 My Design Agenda showcases some of the hottest interior design trends from Maison et Objet Paris 2020. Sleek modern styles continue to prevail, articulated with gold and silver metallic accents, and sculptural lighting. Other major trends include minimalist Scandinavian influences, curved shapes, plush velvets, vintage pieces, raw materials such as rattan and reclaimed wood, and lots of texture. Watch for warm pastels; soft neutrals, earth and organic tones; rich saturated blues, greens, and grays; bold monochromatics; and black and white color stories.
Whatever your decoration goals, DTLA is the ultimate destination for the best Interior Design Trends of 2020!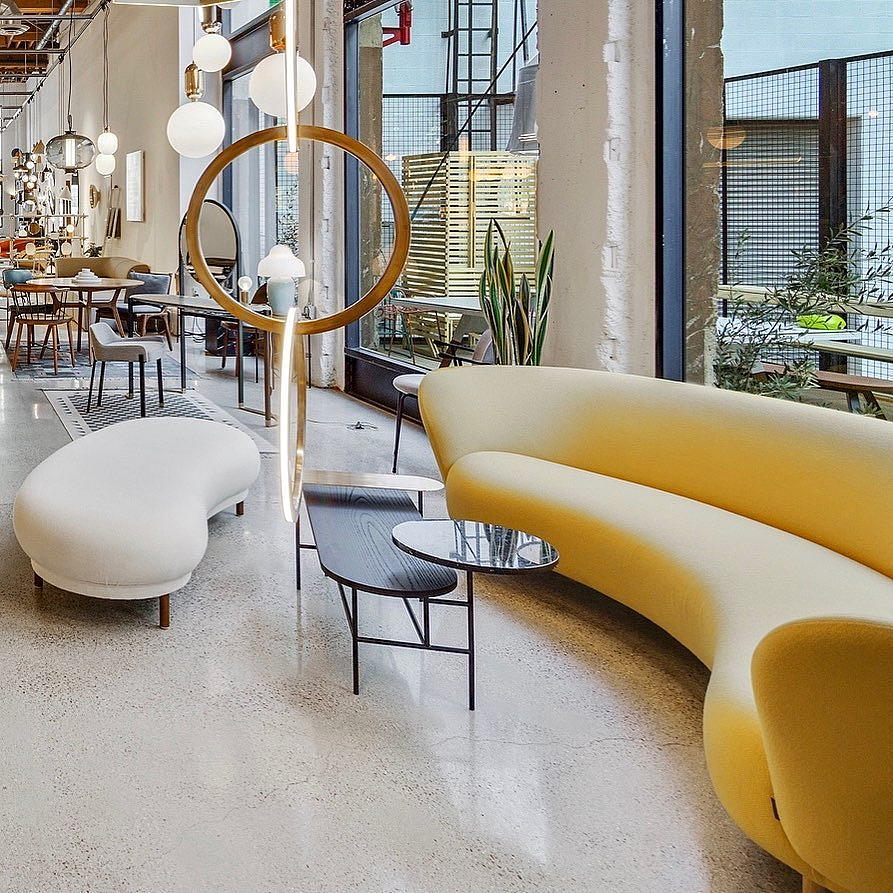 A + R Row DTLA 777 S Alameda St #100 Los Angeles, CA 90021
A+R stands for Andy and Rose: British ex-pat Andy Griffith, a former film editor and self-avowed design junkie, and Rose Apodaca, a pop culture and style journalist and author. From sofas to stools, clocks to carafes, tables to lightning, A + R's oeuvre is design that charms, functions and inspires. Need some style advice? A + R has a knowledgable team in-store and behind the scenes who will share their enthusiasm for design, bound by the pursuit of aesthetics and innovative ideas.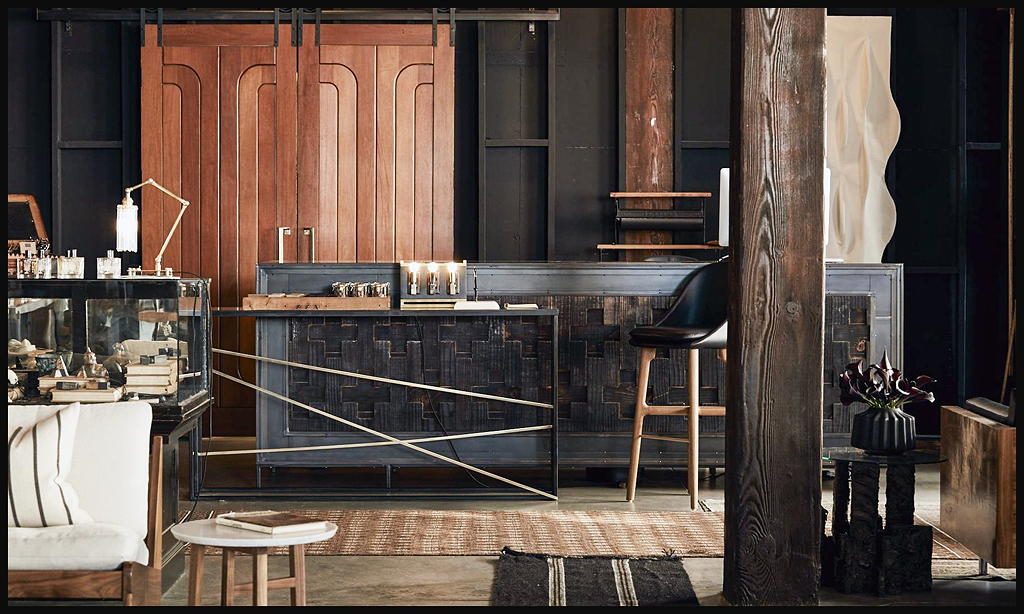 Hammer and Spear 255 S Santa Fe Ave. Los Angeles, CA 90012
Launched in 2013, Hammer and Spear is a showroom and full service multidisciplinary interior design studio, with a team of interior designers, architects, and product designers. Located in a historic brick building in the heart of the Arts District, this dual-functioning environment lends itself to a creative atmosphere, which permeates both the retail and design settings. Founded by husband and wife Scott Jarrell and Kristan Cunningham, Hammer and Spear presents a sophisticated array of home furnishings, accessories, art objects, and lifestyle products.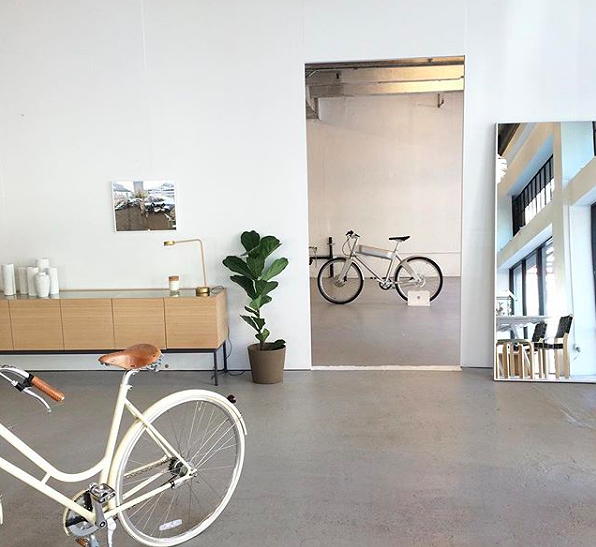 Austere 912 S Hill St. Los Angeles, CA 90015
Austere is a design company dedicated to making well-crafted and beautiful furniture and accessories with attention to material, color and detail. In the spirit of their Scandinavian heritage, that honors simplicity, form and function, Austere looks to surround us with fewer, better things. Austere was founded by Fredrik Carlström and is headquartered in New York.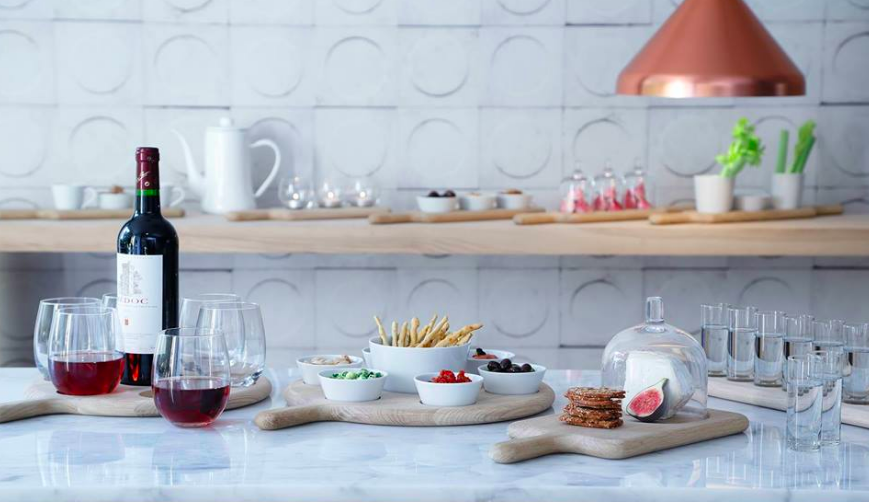 LA Mart Design Center 1933 S Broadway #409 Los Angeles, CA 90007
LA Mart Design Center exemplifies the West Coast's quintessentially modern, well-designed life. Serving as Southern California's singular, comprehensive source for dynamically-branded, designer-licensed, and custom-manufactured furniture and accessories for nearly 6 decades, LAMDC is your one-stop home, corporate, and hospitality design resource. Although LA Mart Design Center is primarily open to the trade only, it's open to the public on Wednesdays and by appointment.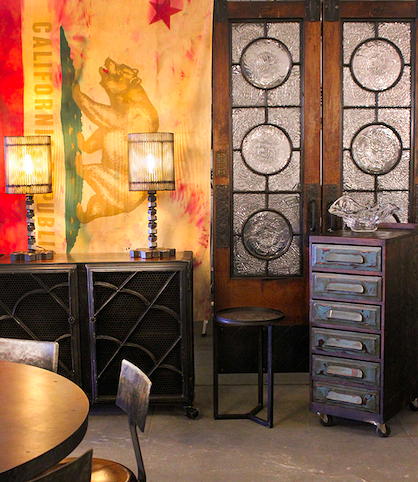 Cleveland Art 451 Colyton St, Los Angeles, CA 90013
Cleveland Art is a creative design store showcasing repurposed home furnishings and art made from salvaged materials. Cleveland Art was founded in 1994 by Jason Wein. While working at the family salvage yard as a young man he saw the potential of industrial machinery and surplus being repurposed and recycled as functional design for the home, office and retail setting. In keeping with this tradition, Cleveland Art also uses steel, wood, and glass to manufacture selected lines of furniture, lighting, and retail display for clients throughout the United States and abroad. Clients include architects, interior designers, hotels, restaurants, retail stores and The Motion Picture and Television industries.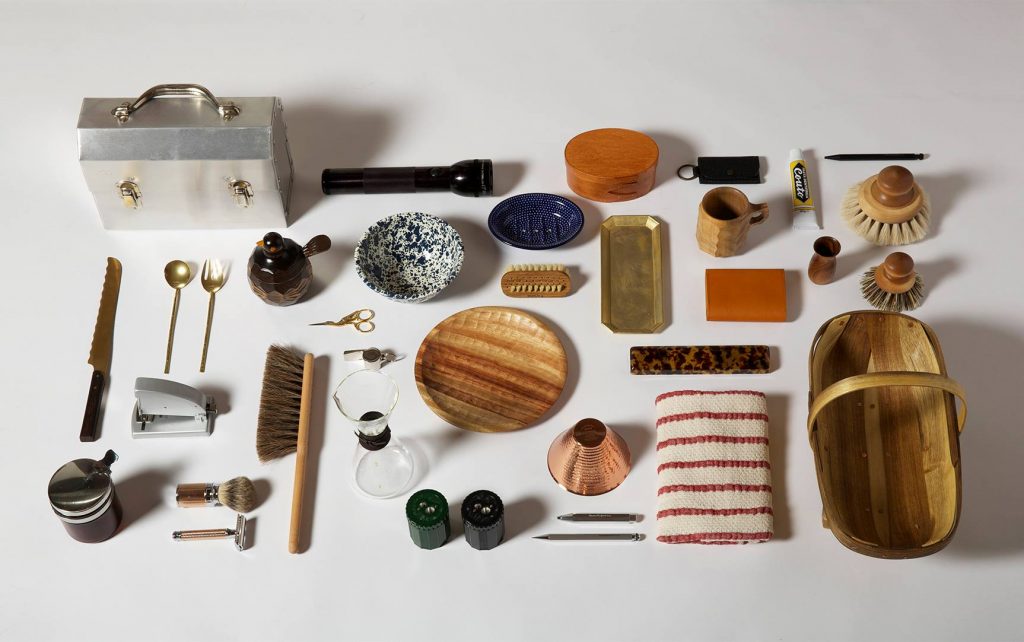 The Good Liver 705 Mateo St Los Angeles, CA 90021
The Good Liver is a modern day version of a general store that sets out to inform, inspire and ultimately suggest a better way of living through a conscientious collection of enduring, quality goods from around the world. Motivated by the simple things in life, The Good Liver strives to provide high quality, functional products with aesthetic appeal – the unification of design and quality! The store offers a carefully selected range of objects from international brands and makers, showcasing the history, philosophy and craftsmanship behind each of our items. Helpful staff share stories of the how and why behind each product's creation, illustrating the thoughtful curation of The Good Liver and their dedication to the good life.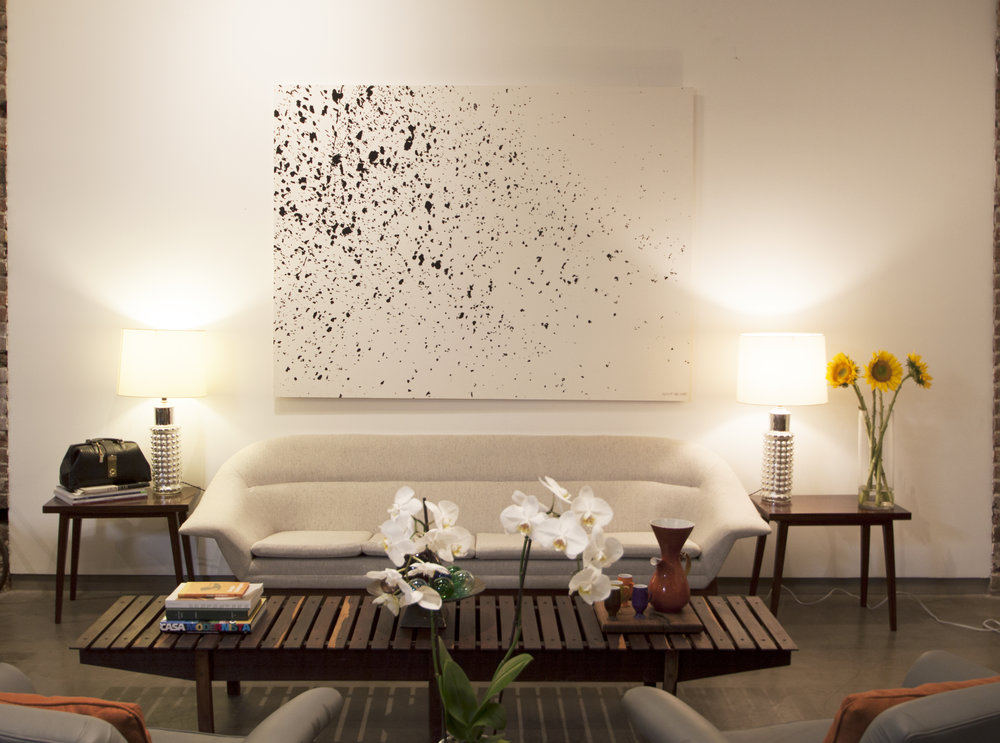 Matter & Bone 548 S Spring St. Ste. 113 Los Angeles, CA 90013
Matter & Bone is a chic furniture and home accessories boutique offering carefully curated home goods with a fashion forward influence, to inspire timeless and useful design for personal and public use. In 2017, owner Tracy Hayes made the transition from gallery to boutique, diversifying her inventory to include artisan goods, with a strong focus on local LA artists. Inspired by your own unique aesthetic, Matter & Bone can arrange for custom upholstery or refinishing for nearly every piece in their collection, to create a look that fits perfectly in your home.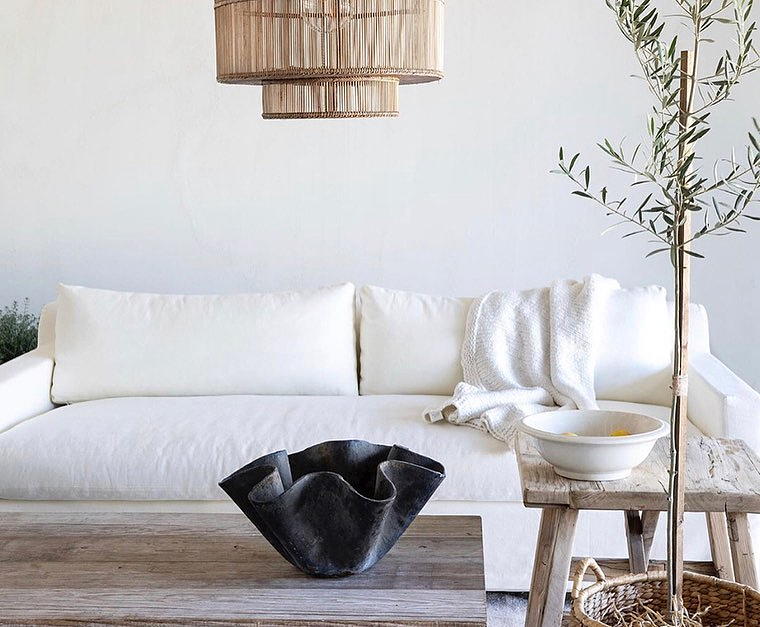 HD Buttercup DTLA 2118 E 7th Pl. Los Angeles, CA 90021
Since opening their doors in 2005, HD Buttercup has become a favorite resource for home furnishings and décor. Defined by bold and imaginative pieces from around the world, HD Buttercup has become the destination for distinctive collections, from sleek mid-century designs to vintage accent pieces. Eliminating the middleman, they work directly with factories and iconic designers to provide a wide variety of high quality, well-priced pieces. HD Buttercup By Appointment offers a bespoke personal shopping service in a friendly and intimate in-store environment. Whether you are refreshing your house or fitting out a new abode, their team has the styling skills and in-depth brand knowledge to help you find what you need, adapted to your individual style.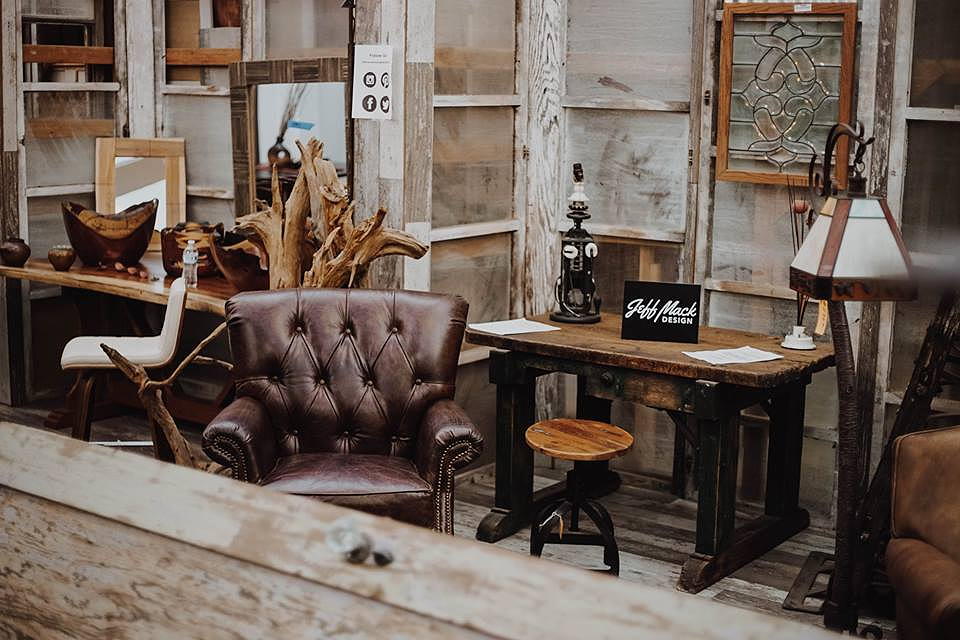 Silverado Salvage & Design 2401 E 27th St. Vernon, CA 90058
Silverado Salvage & Design is the original salvage and reclaimed wood destination where you'll find a huge selection of architectural salvage, antiques, pre-made re-purposed and re-claimed wood furniture, and thousands of feet of beautiful reclaimed wood. The cavernous 16,000 square foot warehouse is popular with studios, commercial and residential designers, architects, artists, craftspeople, builders, as well as the general public. The team will also create custom designs, including tables, desks, credenzas, kitchen islands, cabinets, shelving, sliding doors, wall installations, and objet d'art, just to name a few.
Photo credits:
Photo #1: HD Buttercup
Photo #2: My Design Agenda
Photo #3: My Design Agenda
Photo #4: A + R
Photo #5: Hammer and Spear
Photo #6: Austere
Photo #7: LA Mart Design Center
Photo #8: Cleveland Art
Photo #9: The Good Liver
Photo #10: Matter & Bone
Photo #11: HD Buttercup
Photo #12: Silverado Salvage & Design